Healthy Eating Under Quarantine (Infographic)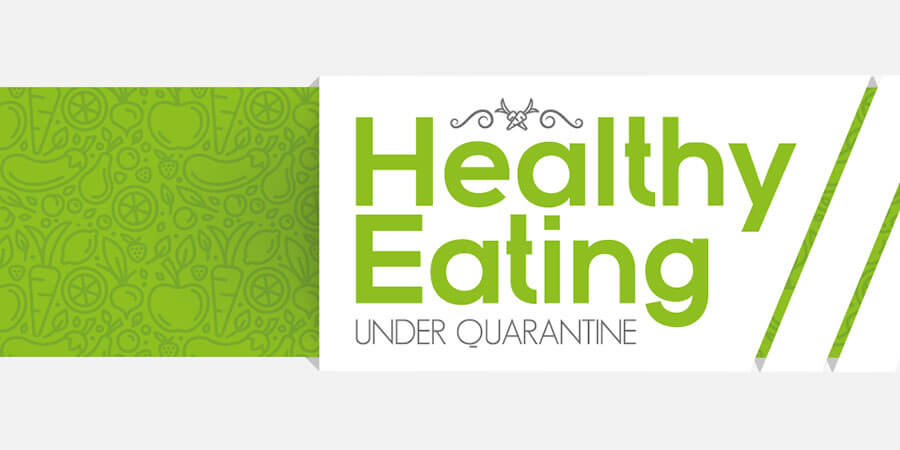 The foodservice business has changed overnight. Not long ago, the average American was eating six meals out a week, but recently that has dropped to almost zero. Restaurants that have been shuttered to dine-in guests in the wake of the coronavirus have attempted to adapt by offering takeout service, but restaurants that are not already set up to handle a deluge of carryout orders have struggled to adapt. Meanwhile, those sitting at home practicing social distancing are learning new ways to cook for themselves as grocery store shelves stay picked over. The good news is that it's still possible to eat healthy under quarantine.
People are starting to build "pandemic pantries" to prepare for the possibility of being unable to go to the grocery store for extended periods of time. But because so many restaurants are still able to make takeout orders work, people are still able to get their favorite restaurant foods right at home. Delivery services like Postmates, Uber Eats, and Grubhub are doing what they can to encourage pickup services by putting contactless delivery protocols in place, waiving delivery fees in some instances, and more.
There is plenty of food in the supply chain, but restaurant suppliers may be feeling the pinch of a slow down in demand. Fortunately, many restaurants are getting creative and starting community pantries in their neighborhoods to sell the unused products directly to consumers and keep the supply chain flowing.
Consumers are using what they have on hand to get creative in the kitchen, and now is a great time to share knowledge with your community via social media about recipes, food safety, and basic nutrition. Giving back to the community in the form of knowledge may seem like a small thing, but people will be thankful for your efforts.
For more information about cooking and eating healthy under quarantine, please refer to the infographic below.

Share This!