Fancy Burgers to Celebrate National Burger Day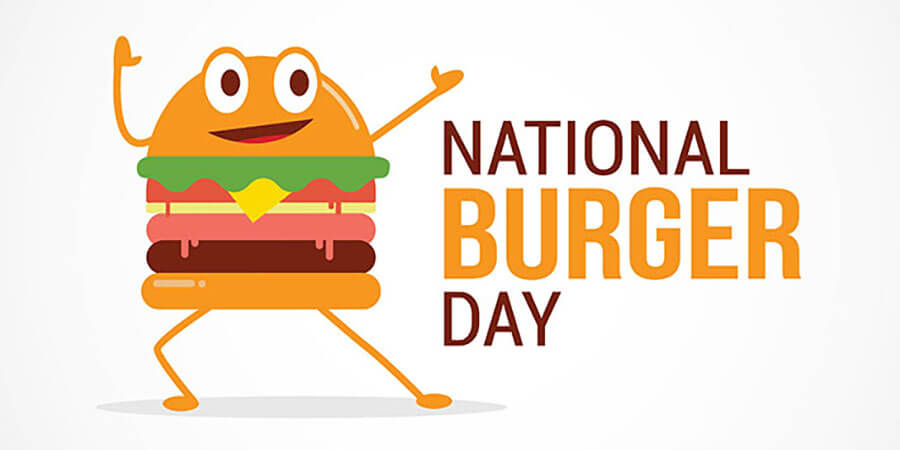 The best day of the year, of course, is National Burger Day and it's never too early to celebrate such a wonderful and delicious day. Many people aren't aware of just how many delicious burgers there are in the world, opting for plain-Jane iterations of classics.
While this is all well and good, you'll want to be sure not to miss out on any of these delicious twists on the classic burger formula. Celebrate National Burger Day like a pro with these seven great-looking and better-tasting burgers.
Tex-Mex Chicken Hamburger
We toward the southern border for this delicious Tex-Mex twist on the classic American burger. The Tex-Mex burger is similar to a regular hamburger, but you'll want to add a heaping helping of queso or salsa, topping it off with some nice, shredded chicken and jalapenos.
There's no end to the number of salsas and southern sauces you can add to this burger. Feel free to drench it and good the patty to a nice well-done consistency to truly complicate the thick, savory sauce you choose to put on the burger.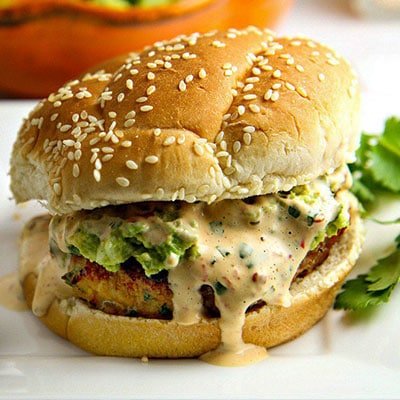 Cowboy Burger
Everyone loves something different a cowboy burger. Some pile the onion rings high to a great onion taste over the taste of the cheese or peppers, while others layer the sauce thick and hearty, nearly drowning out the other ingredients & condiments.
No matter what ingredients work best for you, cowboy burgers are an American staple and are the perfect choice to celebrate National Burger Day. The burger should be cooked to a nice, juicy, medium-well to complicate the onion rings and tangy chipotle sauce which most people choose to add to their cowboy burgers.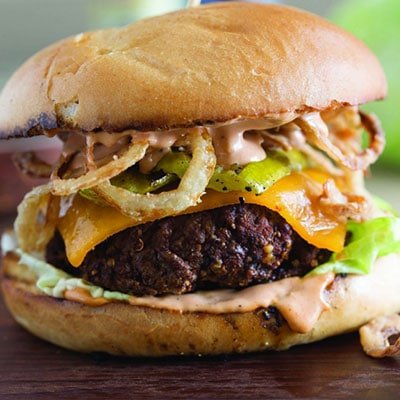 Caramelized Onion Burger
Another great choice if you can't get enough of onions, this burger is stacked high with intensely grilled or seared onions and topped off with a nice bacon whiskey sauce. The sauce works just right with the onions, giving your mouth a taste of true heaven as the caramelization of the onions mixes perfectly with the cold-cut tomatoes and lettuce.
This is another burger cooked well when it's only medium-rare, as the juices mix with the texture and flavor of the burger to create a truly unforgettable combination. Try it during your next backyard cookout or grilling frenzy.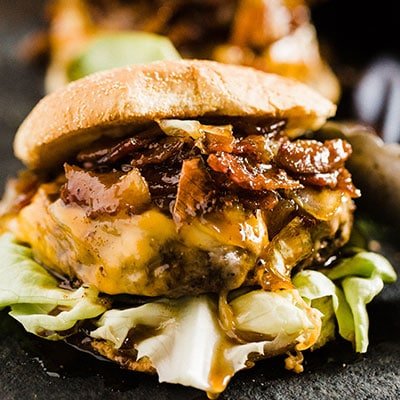 Jalapeno Popper Hamburger
If you're still crazing a kick of heat, there's nothing better than a great jalapeno popper burger. You can wrap these poppers in bacon and stack them high or in a nice row on the burger, depending on your tastes, eating them all at once or taking measured bites.
Most enjoy this burger with pepper jack cheese and a nice hearty barbeque or chipotle sauce. Cook this burger a little longer than you normally would get the perfect texture and consistency which will truly meld with the jalapenos and blow the minds of your guests and family.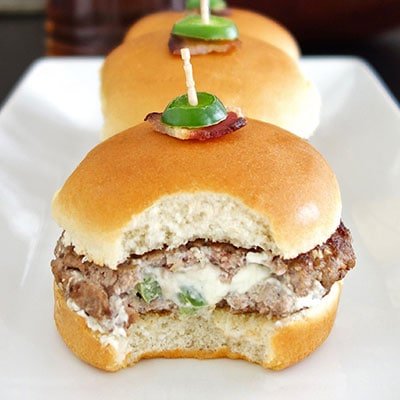 Meat Lover's Pizza Burger
This one is a little more unusual, but it absolutely stands with the best burgers on this list. Cook up a burger and put it on some pina. Add some marinara sauce and pepperonis and you've got yourself a nice and hearty pizza burger. This is actually a great burger for those who are also in the mood for Italian food and just can't seem to choose between the two.
It truly brings the taste of Italy to America, with a mixture of grill-fired perfection and tangy marinara sauce. People love a great parmesan cheese on this burger, to truly have the authentic taste of Italy while they chow down on the meat. It's a thick and hearty slice of perfection.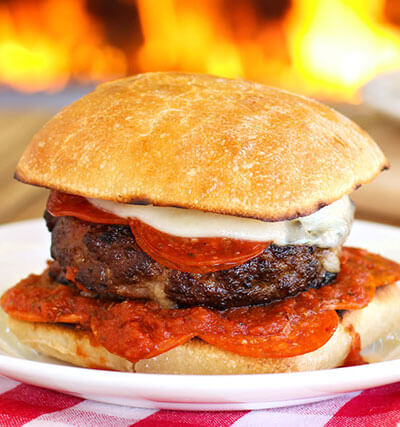 Black Bean Veggie Burger
A burger for the vegetarian in your group, although the burger stands on its own merits as well. Black bean burgers are interesting because they're usually made with black bean patties, as opposed to all-natural beef.
Lovers of this burger love nothing more than to pile it high with avocados and a variety of aioli selections, whatever they're in the mood for. Of course, this vegetarian burger is not complete without the complimentary lettuce and tomatoes, piled high and proud to give the burger an excellently well-rounded taste.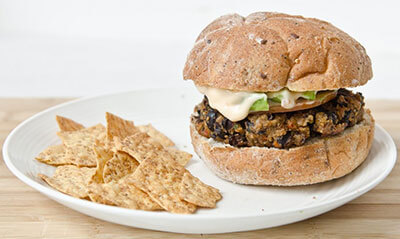 Caprese Burger
Lovers of Caprese salads will undoubtedly love this burger, as it's designed to mimic the flavor and enjoyment of a Caprese salad, with a little extra meaty kick. The keys to this burger lie in the flavorful and vine-ripened tomatoes, along with the basil and buffalo mozzarella, which give it an indescribably tangy and cheesy mixture of Caprese goodness.
These salads are known for being fragrant and airy, and here's finally a burger to match the cooling nature of the salad with the no-holds-barred meaty punch of the burger. People rarely describe burgers as fresh, but that's only because they aren't describing a Caprese burger, the freshest and most delicious mixture of leafy greens and meat ever invented.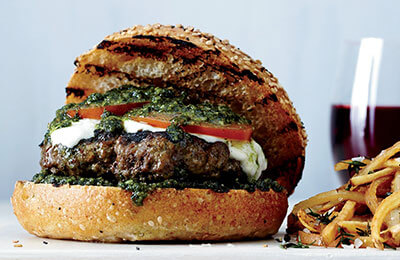 Comments
Wow! So yummi! Thank you for the article and pictures provided.
Share This!