Dreams of Sushi: How to Run a Successful Sushi Restaurant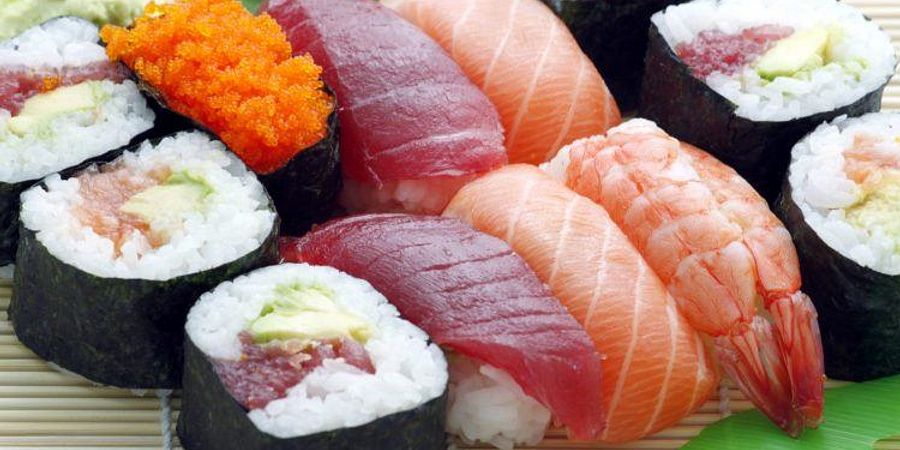 The sushi restaurant business has grown by almost 5% in the United States in the last 5 years. It's estimated that sushi restaurants will bring in $22 billion in revenue this year alone!
If you're looking to start your own sushi place up, there are a few tried and true strategies that will ensure your success. This guide will walk you through the process step-by-step.
Conduct A Feasibility Report
The first thing you should do when considering starting a business is conduct a feasibility report. What is a feasibility report? It's a thorough compilation of the local business market information.
The information in the feasibility report will help you identify possible issues with your business idea, and get a realistic idea of how successful your business will be.
Doing a feasibility study before opening a restaurant is crucial to your future business's success. This kind of study can help you save a lot of money in the long run, and help you do everything you can to make sure you are making the smartest business decisions.
A feasibility report includes information about the local demographics, the busiest locations, local competition, and more.
Create A Business Plan
Making a detailed business plan is the next step. You should be considering every little detail that could possibly be involved in the opening of your restaurant.
This is the time to create a name, decide what you want your restaurant to look like, and what equipment you will need. This is also where you will decide how many employees you will need, who's going to manage the restaurant, where you will get your fish, and even the location.
Being thorough is important so that you can get an accurate idea of the capital that you are going to need to open the restaurant. If you are raising the capital through investors, the plan will help sell your idea to them.
Learn How To Make Sushi
If you're going to be involved in the sushi business, you need to be extremely knowledgeable about the sushi-making process. Even if you aren't going to be the one preparing the sushi at the restaurant, learning the ins and outs will help you better prepare for running your business.
You need to know where you source your fish from, the different types of sushi, the best types of fish to use, and more. Learn every step of the process from start to finish.
There are many resources online that can help you find the information you need.
Find Capital
If you're not putting up all of the capital yourself, it's time to start raising capital. There are various ways to raise capital, and exploring all your options is the best way to find what's best for you.
You can solicit investors, apply for loans, or even try crowdfunding. Some people have gotten creative started their restaurant in a food truck. They then use profits they gain from the food truck to raise capital for a brick-and-mortar storefront.
Pick A Location
Now that you have your capital, it's time to find your restaurant location. Remember that busy areas are the best! However, the busiest areas are usually the most expensive to lease.
When considering locations, evaluate available parking, visibility, size, safety, and neighboring businesses. You want to make your sushi business as accessible as possible. You also want to make sure that the surrounding aesthetic matches the aesthetic you want for your business.
Ensure Authenticity
If you are a sushi connoisseur, you know that there are dozens of different types of sushi. Familiarize yourself with authentic sushi to help you develop a delicious menu for your new restaurant.
Authenticity goes a long way in the restaurant world. In the new "foodie" age, people want an experience when they go out to eat. An experience involves more than just the food you are serving though.
Good food is obviously key, but other factors such as service and the restaurant aesthetic will also play into your customer's experience. Be creative, while maintaining authenticity. If you do this, your customer will leave raving reviews and will keep coming back for more.
Develop A Marketing Strategy
Developing the right marketing strategy will be very important to the success of your new restaurant.
Part of developing your strategy will be to determine what kind of market you are wanting to attract. Do you want to advertise as a high-end restaurant or as a more affordable one? What methods are you going to use to advertise?
These are all important things to consider as you are creating your strategy and start to pay for marketing. Use all free available marketing tools to your advantage. Using social media, e-mails, and running promotions can go a long way.
Hire Employees
Filling your restaurant with the right employees can really make or break your business. No one likes bad service, and customers will be quick to leave a bad review if they experience it.
Invest your time into finding good employees and training them well. Also, keep in mind that servers and supplemental staff are just as important as the right chef.
Hire someone with experience, and invest in their training. A chef that is creative, dedicated, and who believes in your dream will play a huge part in your restaurant's success.
Starting Up Your Sushi Place
Starting a restaurant business isn't easy, but there is nothing more rewarding than watching your dream come to life. Follow these steps to ensure that your sushi place will be as successful as you imagine it will be.
Share This!