Best Commercial Blenders for Your Restaurant: What to Look for and What to Avoid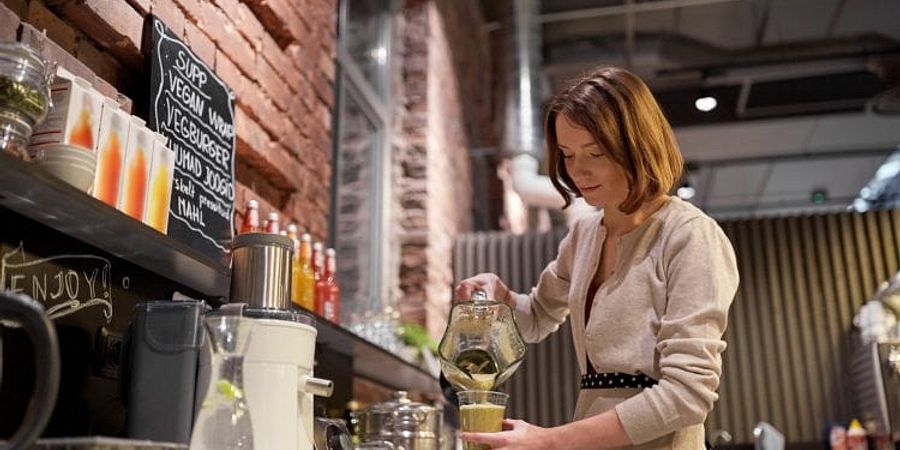 The commercial blender has been ubiquitous in all businesses. With its many different uses throughout the kitchen and the bar. From smoothies to soups, it's one of the most ultimate tools you can use.
Some people have their own choice for the best blender. Even then, there are many others out there that can do the job for less.
If you're in the market for commercial blenders, you need to have a good idea of what to look for.
In this guide, we'll talk about what you should look for in the best commercial-grade blender. What should you consider for your restaurant blenders? What types of commercial kitchen blenders do you need to avoid?
Let's find out.
1. Motor Size
The first thing you need to consider in your commercial blender is the use. Depending on the environment, you would need different features altogether. A blender that can work on your soups with efficiency won't do well when it comes to a smoothie.
What are the food options that you'll prepare with your commercial grade blender? Are you making some margaritas for the bar? Do you plan on using it in the kitchen?
Consider the type of motor that will get. Depending on how often you'll use the blender, you would need one with more horsepower.
For example, the Blendtec Connoisseur 825 offers a 3.8 HP engine, fit for around 180 to 200 servings a day. With its variable-speed function and smaller particle size, you can use it for any kitchen or even bar food.
If you don't need something that powerful, start at medium horsepower. Go at around 1.5 horsepower for your commercial kitchen blender. Lower horsepower means less number of servings but also lower upfront costs for you.
2. Noise Levels
When picking the right restaurant blenders, you would want to also consider the noise. Many high-powered blenders can be noisy, which is a problem in a resto setting.
Noise is disruptive to people who are eating in a restaurant or in your shop. If your blenders are noisy, this can be disruptive and reduce the ambiance of your front of the house. Noisy blenders should stay at the back of the house, inside the kitchen.
If you need to have a blender in your bar area, the best commercial blender can handle a higher level of noise. You want something with a sound enclosure that can cut down on the ambient noise.
3. Blender Jar Material
The next choice you want to consider when it comes to your commercial blender is the jar. There are a few things you would want to take into consideration. The first thing should be the material of your blender jar.
The three typical choices when it comes to a commercial grade blender jar are:
Each has its own advantages and disadvantages.
A plastic blender jar is durable and unbreakable. This makes it cost-efficient as well.
You would need to prevent using hot foods with it, however. Plastics contain BPA and may be toxic when used with hot foods.
A glass jar for your commercial kitchen blender could work as well. Whilst it's less durable and heavier than a plastic jar, it is as clear, allowing you to see what happens with the food. You can also use it for soups as well.
The best blender jar, however, is stainless steel. While they hinder the view, you can use them for any purpose and is as light as plastic.
4. Blender Jar Capacity
Another consideration with jars for restaurant blenders is the capacity. For a proper small to medium business, you would want something around 48 to 90 ounces, depending on the use.
For an occasional soup or fruit smoothie, 48-ounce blenders like the Skyfood LI-1.5 are enough. Restaurants that don't focus on soups or bars can take advantage of the price and capacity.
If you have a mammoth operation, however, you need a bigger unit. Something more than 300 ounces should be more than enough for your needs.
Take into account how big your clientele is. More people asking for products that you produce with your blender means a higher capacity as well. The best commercial blender for your business is not the biggest, but rather what fits your needs.
5. Blender Controls
For a commercial blender, taking into account the types of food you put into the blender is crucial. What this means is you want to take advantage of the blender's control functions.
When it comes to commercial-grade blenders, your choices are between toggle controls, electronic controls, and programmable controls. Each type of commercial kitchen blender control increases your ability to fine-tune the ingredients.
Toggle controls allow for very little control, which is great for single recipes that don't need much granularity. Electronic controls give you the ability to handle blending speed and blending time as well. Programmable controls allow you to control power levels, time and are useful when you need to recreate a recipe at different times a day.
Consider your working environment. For example, you would need something like the Blendtec Stealth 885 if you want great granular controls for manual speed control and 42 preprogrammed cycles.
Picking the Right Commercial Blenders
When it comes to commercial blenders, you want to take into account your needs as much as possible. Noise, capacity, controls, and motor power are some of the factors you need to consider.
Don't pick something only because of the brand or size, but rather consider your workflow as well.
When it comes to picking the best commercial blender, you want a source that you can trust. Get only the best from GoFoodservice.
We offer all the products you will ever need in your restaurant business. From commercial-grade blenders to high-powered refrigerators, we have everything you need here.
Share This!