7 Qualities to Look for in a Commercial Vacuum Cleaner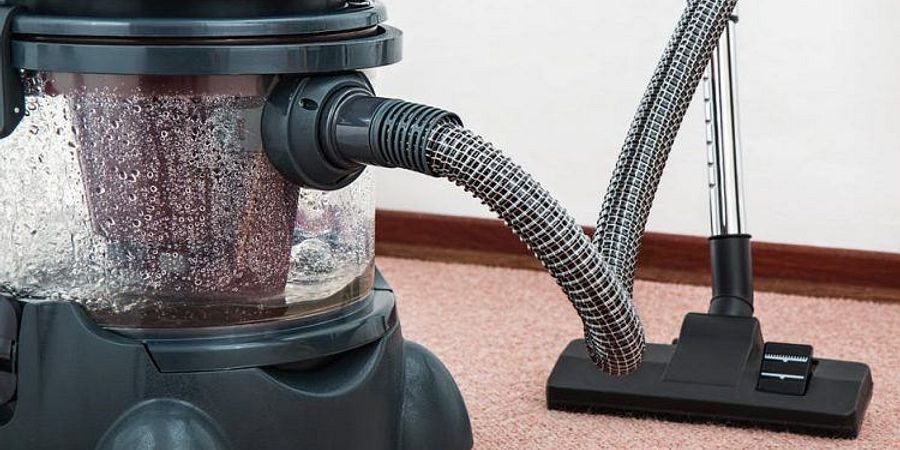 Do you run a hotel, restaurant, or another establishment that involves the presence of a large number of people? Are there often messes left behind that require the use of a vacuum cleaner?
If so, then you're in luck, because we happen to know what makes for a reliable vacuum for whatever occasion you're hosting. Some factors focus on the range you have with your cleaner, while others focus on taking care of certain messes.
By combining the right elements, you will be able to clean up any mess that a huge dinner or party can throw at you. With our tips on staying clean, you'll know how to make the most out of your cleaning tools.
Here are seven qualities to look for in a commercial vacuum cleaner.
1. Bag Capacity
Your ability to stay clean when using a vacuum depends on how you manage the mess you clean up from the floor, as well as if you're using a tool that gained hits in commercial vacuum cleaner reviews. That's where the bag system comes in, as it ensures that you only have to clean up a mess once.
While some vacuums come with bags, others don't, so you might lean towards the latter if you are already confident in your vacuum. However, using one with a bag makes a difference for being safe.
The purpose of the bag is to make sure that dust stays in the vacuum and is disposed of properly. The bigger the bag your vacuum has, the easier time you'll have to get rid of dust.
You should also add a larger bag to your vacuum if you use it in multiple rooms or large rooms. This comes in handy if you have a large number of tables in a restaurant or rugs you'll use to help people coming in dry their feet off from rain or a snowstorm.
2. Floor Styles for Commercial Vacuum Cleaner
The environment you work in plays a role in how well your vacuum performs. Having the right equipment will ensure that you don't make a bigger mess than the one you're trying to clean up.
Upright vacuum cleaners are more useful if your establishment consists of rooms with floors covered by carpets. They have an easy time getting rid of dirt and stains on these surfaces.
If you need a vacuum for kitchens, ballrooms, and other rooms that tend to have hard floors, upright vacuums can also help. However, a canister vacuum will most likely work with a special cleaning head.
Those with a different vacuum will want to save it for rugs and softer surfaces. If you have the money, then you should get your hands on an upright option for floors made of wood or similar surfaces.
3. Cord
Being able to save money on vacuum cleaners depends on how many you have to use. One element that plays into this situation is the cord your vacuum uses.
A longer cord allows you to clean as much as possible in a room. Those who own a hotel or business office will benefit from a vacuum with longer cords because of the larger rooms needed for work and accommodations.
Cords that measure at least 50 feet in length will ensure that you won't have to spend time unplugging and re-plugging your cleaner and moving it around the room. Your vacuum will be able to reach different parts of the room, and your cleaning shift will end very quickly.
If your business includes small rooms, then you might be able to get by with a cordless vacuum. This can lead to a quick cleanup session, which can lead to fewer messes to take care of if you're careful.
4. Noise Level
What you use to clean up your areas can also affect how well your business does. One element that plays into this is the noise that your equipment makes.
In some cases, a quiet vacuum cleaner will help your company perform better, as well as answer the question "What is the best commercial vacuum cleaner?" Smaller vacuums tend to be more reliable if you're trying to avoid as much noise as possible.
If you have an office, a quieter vacuum can make it easier for co-workers to do their job. For those who own a restaurant or hotel, a lack of noise will distract guests less while their eating or relaxing in the lounges.
Noise levels can also play into your confidence in your vacuum's ability to clean. If your cleaner is making noise that you're not familiar with, then something may be wrong inside, and you should get a new, quieter one that will keep you relaxed while you clean.
5. Weight
Another factor that you need to consider with picking the best commercial vacuum cleaner is how much it weighs. It will make it easier to clean messes in different ways.
If you have multiple floors to clean, then a lighter vacuum will make it easier to get to different rooms on different levels. This comes in handy if you work in a hotel or office building with multiple floors.
Lighter vacuums also come in handy if you're working in homes or apartments. There's no need for a large cleaner because you'll be working with smaller spaces.
Larger, heavier vacuums might come in handy for larger spaces because of the storage space. This allows you to store dirt, food, and other remains in one device.
6. On/Off Switch
One way to have an easy time using your vacuum cleaner is having an easy way to turn it on and off. The location of the switch for this purpose is the main focus in this situation.
Having the switch closer to the handle or wherever your hands are more likely to be on the vacuum will make your cleanup sessions quick. This is especially helpful if you're using a new vacuum and want to avoid looking around the machine for the switch.
Having an on/off switch easy to get to will be a treat for those who have to spend hours cleaning rooms. That is also the case if you have to clean up large rooms often found in hotels and restaurants.
By quickly turning the vacuum on and off, you'll also be able to perform other duties quickly. This includes emptying the bag and replacing parts.
7. Attachments
As much as we try to save money in every situation, there are instances that require forking over some cash. One of them is when you have to clean and need additions to your equipment for better performance.
When it comes to vacuums, having a reliable set of attachments ready for larger messes makes a big difference in leaving the room sparkling at the end of the day. This comes in handy for larger rooms in larger buildings.
Attachments range from brushes and wands for reaching dirty corners closer to the ceiling to tools for getting into crevices. Upholstery tools help to leave the room dust-free.
It also helps to have tools for handling rooms with different floor surfaces. You will be able to clean up rugs, carpets, and hard floors at the same time.
Our Take
Finding a commercial vacuum cleaner depends on a variety of vacuums. You need to consider different elements that affect how much time and money you spend on cleaning up messes.
The addition of certain tools, as well as where they are located, can help you choose the right equipment. The kind of environment you're working in will also determine the vacuum right for the occasion. By combining these factors, you'll be able to keep your establishment clean and able to satisfy customers.
Share This!