6 Restaurant Management Tips to Run an Efficient Kitchen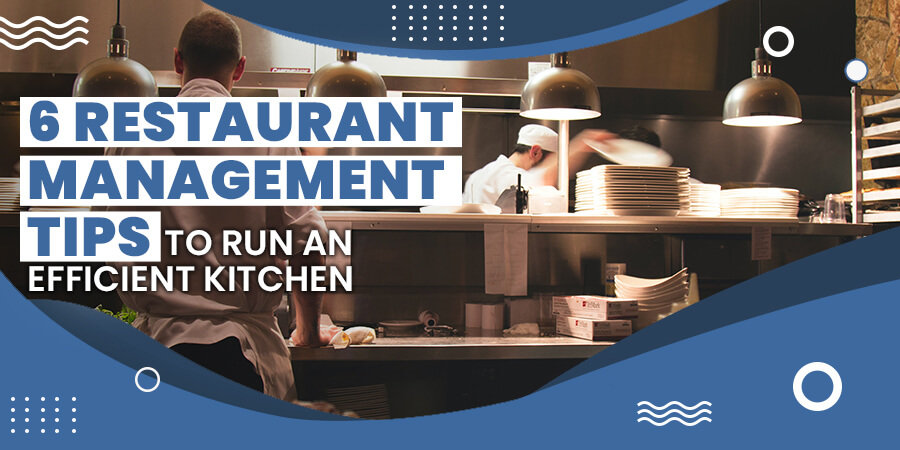 In a classical world, people in the limelight get all the credit. In restaurants, for instance, chefs and other staff are applauded for the great meals and efficient services we get at our favorite restaurants. But there is more to that. A manager works behind the scene employing the right restaurant management tips to ensure all restaurant operations run smoothly.
Managing a commercial kitchen can be stressful. Prioritizing, delegating, and handling tasks like monitoring inventory numbers, getting the right restaurant supplies and equipment, mediating employee conflicts, addressing customer concerns, and conducting community outreach is not easy for any manager. However, with proper organization and preparedness, restaurant managers can reduce this stress.
Whether you're new to the restaurant game or a seasoned pro, here are the top kitchen management tips to run a more efficient kitchen and be stress-free.
Train Your Employees Properly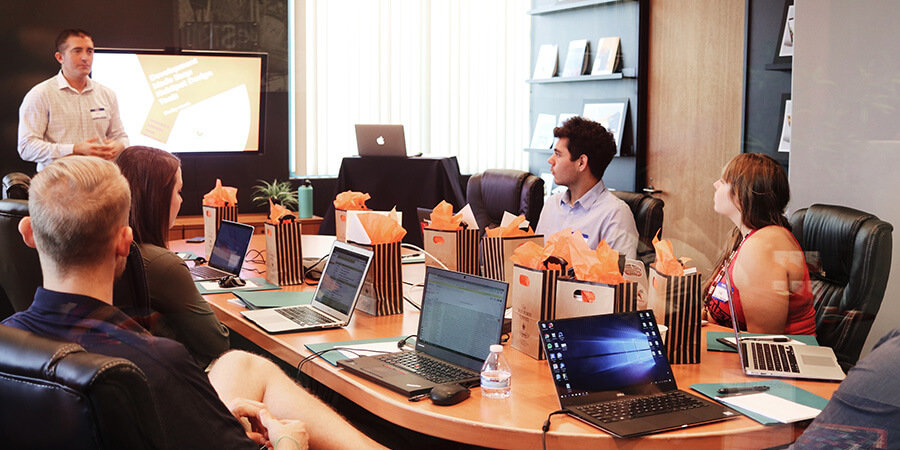 Your staff is the backbone of your commercial kitchen. While the manager is in charge of planning everything in the restaurant, the staff actualizes the plans. Therefore, you need skilled and well-trained employees who understand how to deal with all processes that take place in the kitchen. Teaching your staff brings the best out of them and ensures the smooth running of all kitchen processes.
Training your staff correctly is a restaurant management investment that has immediate returns. Taking time to train your employees improves productivity, makes your employee competent, increases staff loyalty, and enhances quality service delivery. A correct employee training program should include; familiarizing with the menu, skills training, compliance issues, food safety, and HR training.
Set Up an Easy-to-use Inventory System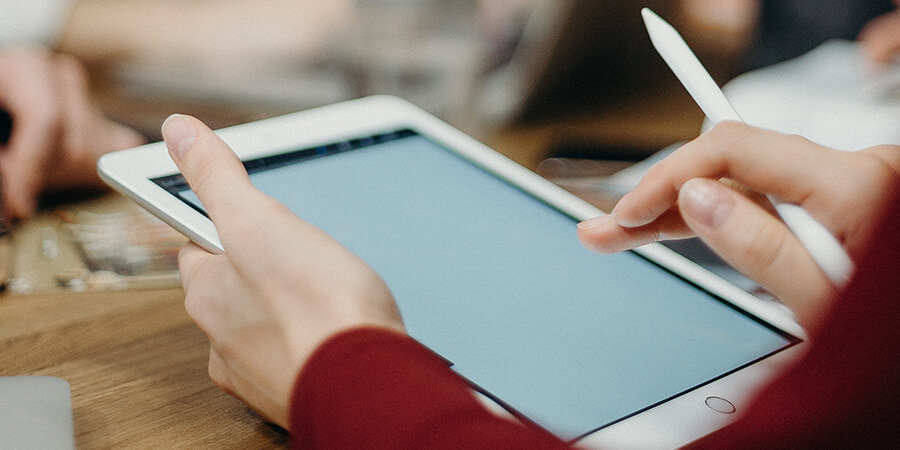 Numbers are at the core of day-to-day restaurant operations. You need to monitor and manage customer counts, track sales, stock control, payroll costs, and much more. If you can't properly organize these processes, then that can be a recipe for chaos. Poor inventory management can lead to over-consumption and wastage, which ultimately increases the cost of operation.
For efficient inventory management, you need an easy-to-use inventory system. This will enable you to organize your menus properly, manage online orders, get updated reports, and forecast future sales and stock. A point-of-sale system is a great choice to help keep everything in order. There'll be no embarrassing cases of running out of ingredients or wasting food that ultimately increases costs.
Create Prep Stations or Specific Workstations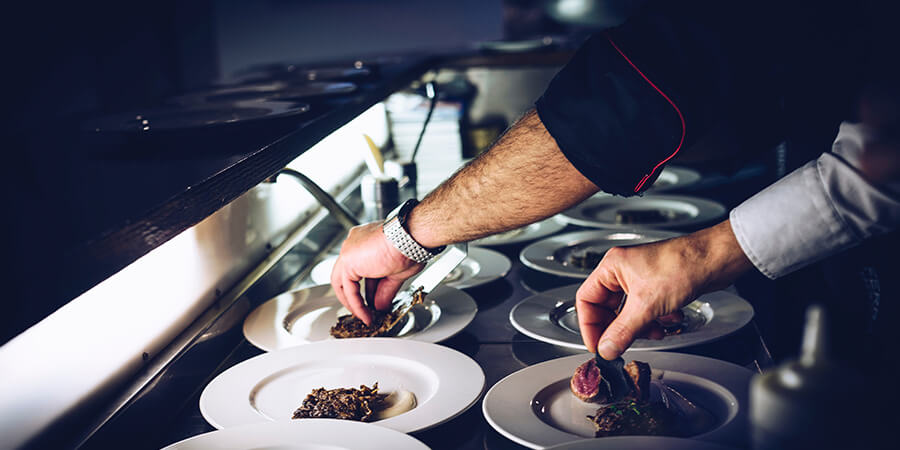 Creating clear commercial work spaces designated for different tasks in a restaurant is among the important kitchen management tips most managers overlook. A planned-out kitchen with specific workstations brings order to your restaurant, promotes food safety, and thwarts bottlenecks.
Creating clear working sets for food preparation and cooking, storage, inventory, service, and cleaning is good for effective restaurant management. Inventory space should come close to the door, while food preparation should be stationed near the storage area for easy access to ingredients. The meal cooking section should be carved out next to the service area to quickly move the dishes to the service area and reach the customer in no time. The idea is to design your kitchen well to optimize workflow while avoiding cross-contamination of food.
Have the Right Equipment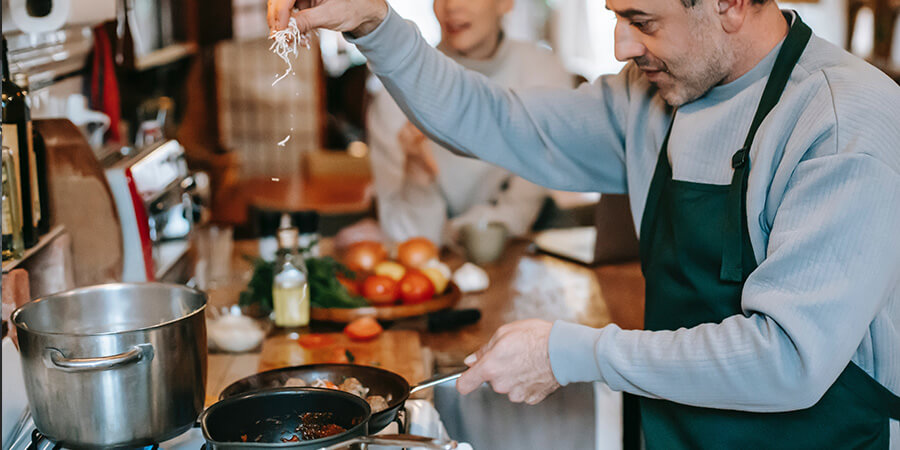 Customers love unique and complex dishes. And the best way to attract customers is to have these special dishes expertly made. But before creating such dishes, you must ask yourself some important questions. Do you have chefs with the right skillset to ace those dishes? Do you have the suitable ingredient and equipment for the job? You need to have a menu that your kitchen equipment and staff can handle without extra burden.
And it's not about the preparation of dishes alone. Experienced managers who understand how to run a restaurant will tell you that having the right restaurant equipment can help with much more, including tasks like storage and cleaning. Some professional equipment from top brands that are a must-have for all commercial restaurants include ovens, grills, freezers, coolers, fryers, and cleaning supplies. Since all restaurants are not the same, ensure you select the right type and size of equipment for your needs.
Create an Employee Manual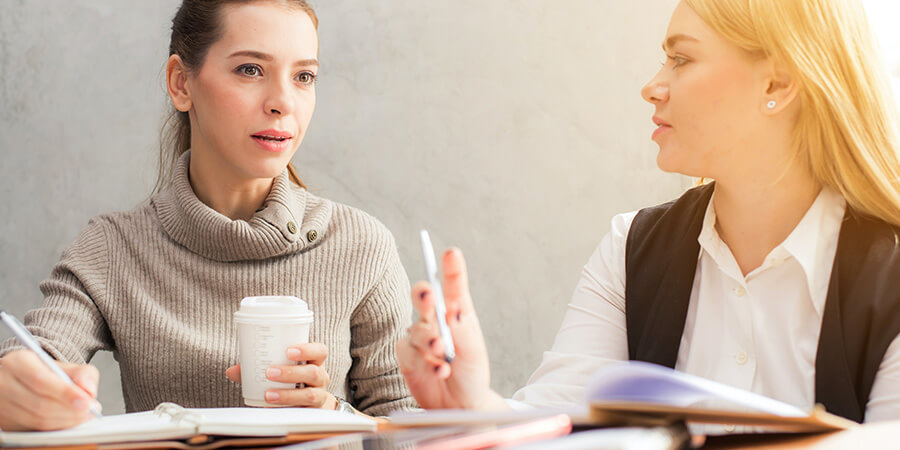 Having clearly set out standard operating procedures can help with proper restaurant management. When your team is updated on the regulations and knows what to do, they will stick to it and provide quality results consistently.
With time, some work procedures and regulations may need to change to improve service delivery. Proper restaurant management calls for prompt communication of any changes to the employees. You must also regularly conduct spot check evaluations to ensure your staff members follow all the steps as required. This will help correct work laxity before they become habits.
Conduct Daily Prep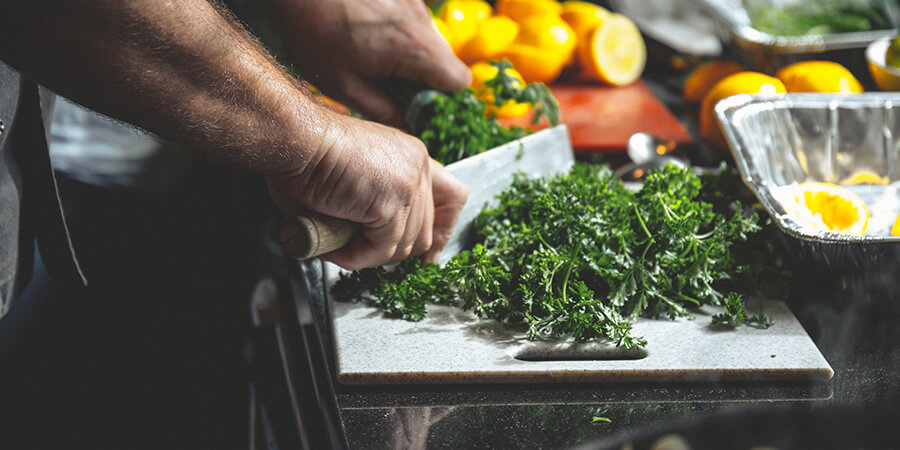 Before the start of a daily shift, you should conduct prep to ensure your kitchen is clean and everything is well-stocked. Equipment like knives need to be sharpened, cooking spans kept, and ingredients to be stocked. If any of this equipment is not in order, they can set back your chefs and slow the day's operations.
Conclusion
Restaurant management is an important part of a successful kitchen, and our tips can help you. Ensure you train your staff, use a good inventory system, create prep stations, use the right equipment, and have an employee manual with work regulations to guide your team.
Don't expect these restaurant management tips to give overnight results. However, expect minor improvements, and with time you'll have an efficient kitchen.
Are you a restaurant manager looking to have an efficient kitchen? We are happy to help!
Share This!