6 Creative Immersion Blender Uses You May Not Have Considered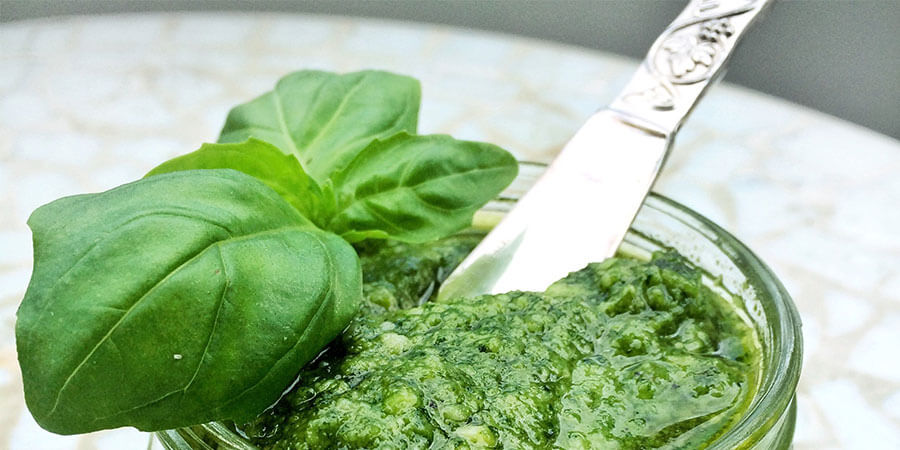 Blenders have never been more popular. Kitchens around the country can no longer live without them. From making juices to smoothies and soups to sauces, blenders play a key role in modern cooking. Indeed, the blenders and juicers market is set to be worth $4.23 billion by 2021. Clearly, these appliances hold value in more than just the gastronomic sense! Immersion blenders are one particularly underrated blending device that provides exceptional bang for your buck. They're easy to use, quick to clean, and far cheaper than alternative appliances. Even better, there are more immersion blender uses than first meets the eye. These versatile little kitchen gadgets can be put to a surprising array of novel culinary usages. Want to learn more? Read on for 6 novel ways to get the most out of your immersion blender.
1. Perfect Pesto
Store-bought pesto can be mouth-wateringly good. But it doesn't even compare to the pesto you can make yourself! Home-made pesto is out of this world. What's more, your immersion blender whips it up in a heartbeat. It makes like work of a recipe that can be fiddly, frustrating, and time-consuming by hand. Like most of the ideas on this list, people often opt to use a food processor for pesto. This bulky device is old news. There's no need to dust it off and break your back getting it off the shelf. Pop toasted pine nuts, parmesan, fresh basil, a few garlic cloves, and 4-5 tablespoons of olive oil in your tall plastic beaker. Then, whizz is up with your hand blender (aka your immersion blender). Use an up and down motion, and, hey presto, you've got pesto!
2. Sumptuous Salsa
As with pesto, store-bought salsa can also be awesome. However, it can also easily fall short of the mark. It can be too chunky, lack flavor, and leave you wanting more spice to go with your corn chips. Take matters into your own hands. It's time to whip up a dish of delectable salsa dip using your immersion blender. Thanks to this versatile appliance, you can get it done in minutes. No chopping is required here. Simply get the same tall plaster beaker (be sure to clean the pesto remnants from it first!) and pop in your ingredients. Fresh tomatoes, jalapenos, onion, and garlic for the basic recipe. Flavor it further with seasoning and cilantro. Then whizz it all up! Oh, it helps to have the tomatoes toward the top. That way, the juice they create naturally supports the blending process.
3. Magnificent Mayo
Mayo is surprisingly easy to make at home. The problem is that it takes some serious muscle power to get done. As such, most of us take the easy way out and opt for pre-made mayo from the supermarket. As we've seen, though, homemade options almost always tend to be better. The basic ingredients are egg yolks and oil. That's literally all it is. But, just like bickering children, they don't want to mix with each other! Combining them by hand is possible, but a sure-fire recipe for sore forearms. Guess what? Your immersion blender can help. Clean out your plastic beaker and add your yolks- two should be enough to start. Start whizzing and add your oil (approx. 500ml). The trick is to add your oil slowly! Don't do it all at once. Keep whizzing, while gradually drizzling your oil into the mix. Adding Dijon mustard, lemon, salt, and white wine vinegar can help flavor it.
4. Pristine Pancake Mix
Who doesn't love pancakes?! It's a classic breakfast staple that people enjoy all around the world. But making up the batter can be a bore. Of course, making the batter isn't hard. Anyone can do it in a relatively short period of time. Surely, though, anything that reduces the pancake-waiting time is worth doing? It's time to solicit the help of your trusted hand blender again. You can literally get beautiful, lump-free batter in seconds. We probably don't have to tell you what goes in. But, just in case, pop your flour, butter, egg, baking powder, sugar, milk, and a pinch of salt into the beaker. Blend until smooth and, voila, pristine pancake mix is ready to cook up. Here are some more awesome recipe ideas to get your teeth stuck into.
5. Wonderful Whipped Cream
Here's another rapid time saver. Who has time to whip up your whipped cream by hand these days?! You're a busy person with work to do, kids to feed, and a sweet tooth to satisfy. You need that whipped cream ready as fast as possible. Put the whisk and bowl down. It just isn't fit for purpose. Instead, its action stations: get your hand blender to the ready. Pour the cream into the beaker and add your powdered sugar. Power up the blender and put it into the mix. You'll literally have stiff peaks and whipped cream in seconds.
6. Awesome Apple Butter
Ever tried apple butter? Get ready to have your world revolutionized. This divine concoction is a trail-blazing joy for anybody's taste buds. Now, this recipe takes some preparation in advance. Thankfully, it isn't difficult. Simply chop a bunch of apples up and pop them into a pot. Add some cinnamon, maple syrup for sweetness, cloves, and some lemon juice if you have it. Cook it all up for a couple of hours on low heat. With your apples reduced, it's time to make your butter. Take your immersion blender and put it to work, straight into the pot. Here's more apple butter info if you want to learn a little extra about this historic recipe.
Time to Try These Novel Immersion Blender Uses
There you have it: 6 creative immersion blender uses that you may never have previously considered. Blenders are whizzing away all over the world. They're being used more than ever before in a burgeoning global marketplace that's literally worth billions of dollars! Of course, the true value is in the kitchen, though. There's no beating the ease and versatility of these appliances. Any blender is worth its culinary weight in gold. However, as we've seen, hand blenders are a particularly beneficial (and often underrated) gadget to enjoy. Hopefully, this post has highlighted a selection of new ways for you to make the most of yours.
Share This!