5 Kitchen Appliances That Are OK to Get Your Valentine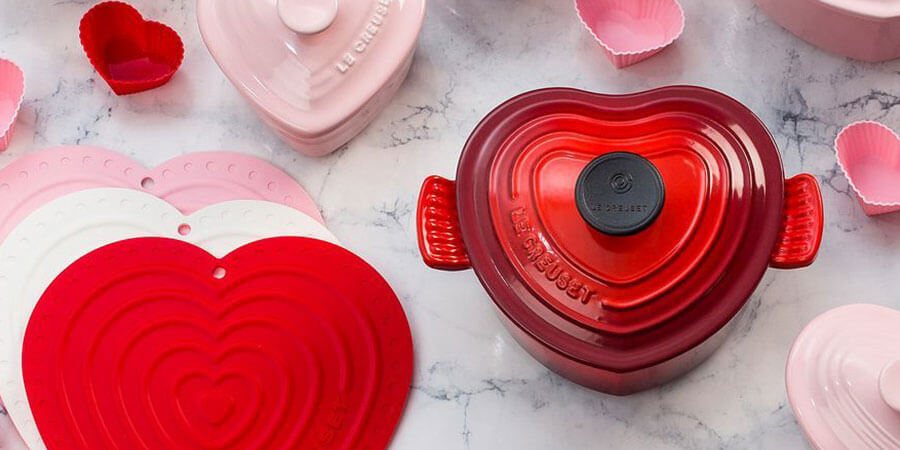 Valentine's Day is a time for romance, and being romantic means giving the right gift. There's an idea that you shouldn't give a woman an appliance for the holiday, because it isn't "romantic." However, this is wrong, as you can give your valentine a great gift of an appliance if you choose the right option. The best thing to do is to consider your loved one's habits and routine, so you can find the best kitchen appliances to give to your valentine. Let's examine five appliances you can consider this holiday.
High-Quality Mixers
Does your valentine like to bake? If they often bake cookies or cakes, a high-quality mixer will help them do the job faster. Not only are kitchen mixers impressive looking with gleaming steel, but they're also powerful enough to get your valentine making multiple cakes a day. Mixers are also handy in the kitchen for uses other than baking, such as whisking, blending, and even juicing. There's pretty much nothing that a mixer can't do and they make the perfect gift for Valentine's Day.
Espresso Machines
Do they crave caffeine? Are they constantly refilling their coffee cup with a new brew? Why not help them start off every morning right with an espresso machine? They'll be able to get through the day easily with a premium cup of espresso brewed at home. No more stopping by the coffee shop needed, because they can whip up a cappuccino, latte, or anything else right in their kitchen.
Waffle-Makers
We all love breakfast, don't we? It's one of the most important meals of the day, and when making waffles, it can be just plain fun. If your Valentine prepares a big breakfast every week, one kitchen appliance to consider giving for the holiday is a waffle-maker. These appliances aren't just for making waffles, however, because you can also use them to cook bacon in a pinch, make waffle sandwiches, and more.
Cookers
Your valentine might be a busy person, always trying to help out others, but sometimes they may need help as well. Consider giving a cooker to them for their kitchen, because it simplifies meal preparation and allows them to consider more important tasks. There's a wide variety of cookers on the market, including options for slow cooking, rice cookers, and pasta cookers, which means you have plenty from which to choose. You'll also find that these cookers can hold up to 50 cups, an amount that helps a home cook get most everything they need to be done for dinner with one machine.
Blenders
Has your valentine mentioned wanting to take up juicing or do they love smoothies? It's so frustrating when you try to make a smoothie or blended drink with a subpar blender because nothing gets blended smoothly. Choosing a good blender for a Valentine's Day gifts means making your loved one's juicing or smoothies easier to prepare and quicker to enjoy. Thanks to the wide range of blenders with multiple speeds and blades, blenders can be a handy kitchen tool for more than just drinks. You can use them to prepare soup, mixes, and even mix batters for favorites like pancakes.
As you ponder what you can get your valentine that they'll actually like and use, just consider their habits and favorites when it comes to cooking. Skip the vacuum and other impersonal gifts to get something useful and thoughtful that will "wow" them.
Share This!