Everpure Insurice Triple PF i4000 EV9325-23, Ice Machine Water Filter System w/ Pre-Filter
Free Shipping
Recommended for this item
Everpure Insurice Triple PF i4000 EV9325-23 Overview
Ice Machine Water Filter System Details:

There are water filters out there that offer a lot of great aspects, but you won't find anything better for your needs than this Everpure Insurice Triple PF i4000 EV9325-23 filtration system. Simple to use and easy to change, this water treatment system is exactly what you're looking for when you need the perfect accessory to help out your appliances.
Prefiltration will help with cyst reduction as well as reducing the taste and odor of chlorine and other well known contaminants. With helpful scale reduction, this system work well with your various appliances that – up until now – spend a lot of time waiting to be descaled. Professional-grade build will make sure that you aren't settling for anything less than the best, this is a wonderful all-catching filtration system that will help you to make sure that you can put together the right kind of protection for your water and your appliances, both.
If you want a worry-free option, than this is going to be everything that you're looking for to get it all done in a flash. Yes, really.
Features:

Chlorine Reduction
Cyst Reduction
Micropure II
Particulate Reduction
Prefiltration
Scale Control*
Taste & Odor
Reduces ice machine problems caused by scale build-up from dirt and dissolved minerals*
New and improved Micro-Pure II media inhibits the growth of bacteria
Reduces chlorine taste and odor and other offensive contaminants
Self-contained scale inhibitor feed keeps ice machines functioning at full capacity *
Reduces maintenance and service costs by reducing scale and clogging of distribution lines, evaporator plate and pump
Precoat submicron technology reduces dirt and particles as small as 1/2 micron in size and reduces health contaminants such as cysts
20" prefilter reduces dirt and particles
Manifold features water shut off, flushing valve and outlet pressure gauge
Sanitary cartridge replacement is simple, quick and clean. Internal filter parts are never exposed to handling or contamination
Scale Reduction/Control as tested by Everpure
Max. Temp: 35 - 100°F (2 - 38°C)
Everpure Warranty:
2 year limited warranty
Product Brand
Insurice Triple PF i4000 EV9325-23 Resources
Everpure Insurice Triple PF i4000 EV9325-23 Specifications
OEM
OEM Numbers
Insurice Triple PF i4000 EV9325-23, i40002, i4000(2), EV932523
Details
Category
Filter Systems
Category
Pre-Filters
Filter Type
Chlorine
Filter Type
Taste
Filter Type
Scale
Filter Type
Sediment
Filter Type
Cyst
Flow Rate
5 GPM
Micron Rating
0.5
Style
Sanitary Quick Change
Style
Drop-In
Water Capacity
36,000 Gallons
Water Filter Application
Ice Machines
Product Condition
New
Warranty
Manufacturer Warranty
2 year limited warranty
Customer Reviews
Be the first to review this item!
Product Guides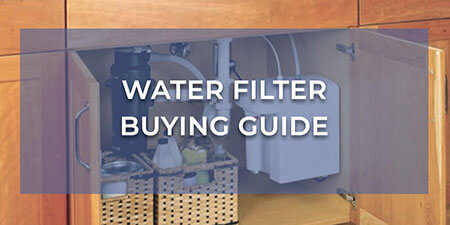 Water Filter Buying Guide