Restaurant Sports Sponsorship Guide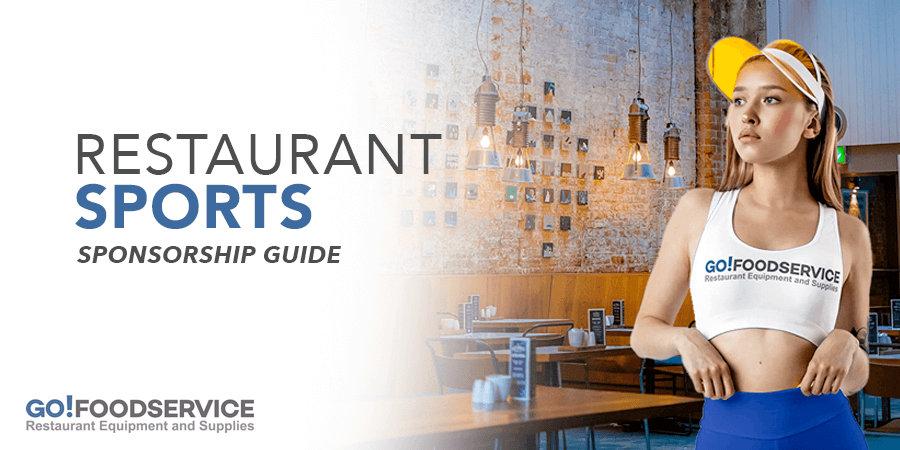 As technology advances, restaurant marketing options get more digital, such as mobile coupons or social media. However, sports sponsorship is one of the most tried and true marketing methods for any business, including restaurants. If you're looking for a unique way to stand out from your competition in advertising, try sports sponsorship. Restaurants have been sponsoring local sports teams since the 1930s, and it's an advertising method that both independent and corporate restaurants enjoy.
Why Sponsor a Sports Team?
Foster Goodwill in Your Community
When you decide your restaurant will sponsor a sports team in your community, you're showing that you're more than a business, you're invested in the growth of the community. This, in turn, gets you good publicity and shows that you believe in social responsibility as a business. Your city sees that you want to help a local team, and they want to frequent your restaurant as a thank you. Whether you sponsor adult or children's sports, the gesture demonstrates your commitment to putting people over profits.
Enjoy Increased Attention, Sales
In attention to fostering goodwill from your local community, you'll be enjoying several benefits that are unique to sports team sponsorship. Sponsoring a team gives a great ROI, and return on investment, because of the repeated exposure you'll receive. In sports, your advertising is actually welcomed and wanted, without needing to work that hard to get your foot in the door. Each time your team wins, the parents and players may want to attend your restaurant in celebration, and you'll be all too happy to welcome them. Your sponsoring of a team may lead to the development of a loyal customer base. It's almost like you're buying your customers, and boosting brand awareness, one game at a time. You may even offer special game-day promotions for your team's fans,
Sponsorship Makes Financial Sense
When you sponsor a local sports team, you're able to find the options that work for your budget. You may opt to pay for equipment and receive a banner on fencing or help finance the uniforms, and the players will wear your name at every game. Some sports organizations may have programs or even hold banquets, thus providing you another opportunity to get your name seen repeatedly by a variety of people, from parents to game attendees. Sports sponsorship can even yield a tax deduction, meaning you'll save money if you use it as a business expense, depending on the guidelines.
How to Sponsor a Sports Team
Your city may have several sports teams that feature recreational options including softball, baseball, basketball, hockey, and football. If you decide to sponsor a Little League team, you will need to follow their guidelines. If you aren't sponsoring a Little League team, most restaurants can start their journey to sponsorship by contacting a local community department, a YMCA, or even a school. From there, you can learn what teams in your area may be in need of sponsorship.
Your restaurant has many marketing opportunities, but none is more traditional yet effective than sports sponsorship. You boost the team's morale, and they can boost your profits.
Share This!