Restaurant Social Media Guide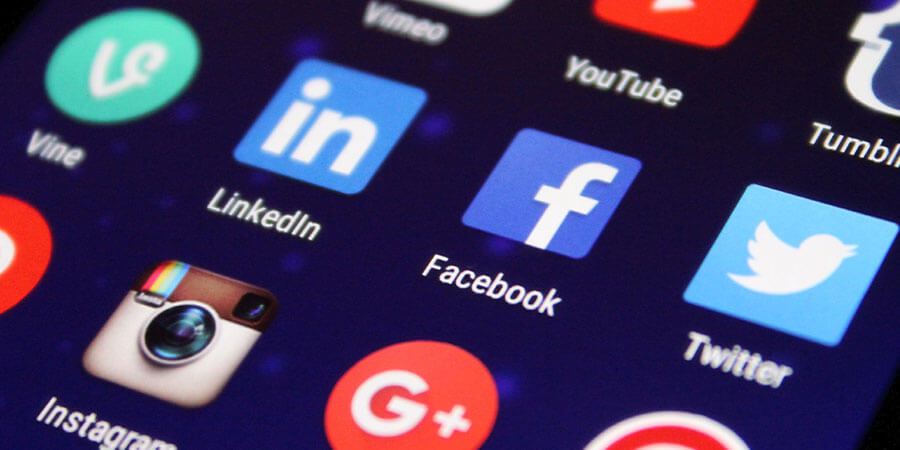 One of the most powerful tools in your marketing campaign is social media. Social media has become an integral marketing tool for both large corporations and small businesses. Restaurants are a place for social interaction themselves, and it's no wonder many restaurants, large and small, are using Facebook, Instagram, and Twitter to connect with their audience. As a restaurant owner, it's one of the best ways to market to your customers and increase awareness of your brand, while starting a dialogue for your customers.
Why Use Social Media to Market Your Restaurant?
Market To Your Audience At a Low Cost, Try Promotions
Signing up for Facebook, Twitter, and Instagram doesn't cost anything, which means you can put your advertising dollars behind something else. While it doesn't cost anything to sign up and begin on these networks, you may hire a social media manager or run the account yourself, both of which can cost time and money. However, social media is where your customers are, and it's where you need to be.
Social media is a great way to offer promotions for your customers and by doing this, you will also offer a perceived exclusivity to your followers. You may have specials, such as a Buy One Get One coupon, that are only for your social media fans. Your customers will want to stay informed on these exclusive discounts, therefore they will want to follow you on social media. You may try running caption contests, giveaways, sweepstakes, and more.
Stand Out Among Your Competition, Get Feedback
If you aren't marketing your restaurant via social media, there's a high chance your competitor is reaching out to your audience. The 2014 Restaurant Trends Survey by The National Restaurant Association surveyed restaurant owners in the casual dining, family dining, quick service, fine dining, and fast-casual categories. In each category, over 40% of the restaurants described themselves as "somewhat active" and over 40% also indicated they planned to be more active in 2015. Engaging in social media marketing helps you establish yourself alongside your competitor.
You know the old adage that one happy customer tells three friends about their experience, while an unhappy customer tells 3,000. In this day of social media, that 3,000 could be much bigger, depending on how many followers you have. Customers will take their concerns about your restaurant online, often to your social media page, and you have an opportunity to let them know they're being heard. You can respond to concerns, answer any questions they may have, and let them know their business is valued. The days of comment cards have passed, and now comments are going digital. You can also study the social media profiles of your competitors and see who their customers are and how they respond to them.
Show Off Your Brand Personality, Offer Instant Updates
Social media is one of the best ways to show your brand personality to consumers. Your audience will read the posts you make, and feel a connection with you. One of the best ways to engage with your customers is to ask for their opinions. You can ask questions about favorite foods, or share a photo of one of your employees making a trademarked dish. You want your customer to consider you not just as a business on social media, but as a social media friend. Popular restaurants like Applebees and McDonalds speak directly to the customer while sharing photographs of their food, brand, and images from their business, capitalizing on sports events or holidays with specific marketing messages.
Before social media, when you wanted to announce a new dish or promotion, you would have to place a card on tables or maybe send out a mailer to members of your email list. Now you only need to go to social media, and within minutes, the news is available to anyone. Social media also has more permanence, because your post can stay up for months, and be seen over and over again.
Maximize User-Generated Content and Hashtags
Besides sharing photographs of your food and restaurant, you can also turn to your customers for input. Social media lets you engage in user-generated content, especially on Instagram or Facebook, where you can repost photographs your customers send in. Not only does it show you care about their experience at your restaurant, but it puts a more human face to your brand. Your customers see how others enjoy your restaurant, and they want the same experience. At the same time, you get free content.
Thanks to Facebook and Twitter, the hashtag is a great marketing tool. Users can click on the hashtag, such as #FridayFajitas, then see all of the conversations using that hashtag. They can also use your hashtag, and keep the conversation going about your restaurant, your brand, and your food. If you decide to jump in on a popular hashtag, you have the option of getting seen by potential customers who haven't visited your restaurant yet.
How to Launch an Effective Social Media Marketing Campaign
Set Up Your Pages and Profiles
Once you've decided to use social media, you need to decide which networks you'll use. Twitter is a good network for instant updates, commenting on the latest news, and even promoted tweets – targeted advertising you can buy from Twitter. Facebook has more permanence and lets your followers write on your post wall, share posts, and more. Instagram is a great way to share images of your food, restaurant, and more. You may decide to adopt one or all of these networks, it's just about considering what you think will work for you best.
By visiting Namechk.com, you can check to see if your username or vanity URL has been taken on other 20 sites and social networks. Once your restaurant is up on social media, you should let the people who come into your restaurant know that they can connect with you. Try placing signs, cards, or banners in your business and invite customers to "follow you" on all of your accounts.
Vary Your Post Types
When posting on social media, you should take care to not post too much of one thing. Don't rely on just hashtags or just photographs. You should try to vary your posting style, using posts with paragraphs to break up long blocks of text. Don't be afraid to ask questions and get feedback, but also don't spam consistently. You don't want your customers to leave your page because they've received too many updates. Less is always more!
Social media is just that, social, and it's a great way to begin a conversation with your customers – current and potential. The best thing to remember is that you aren't just advertising to your customers, but connecting with them. By acting as a friend rather than a faceless corporate entity, your social media page will help boost your business. Signing up with Facebook, Instagram and Twitter takes only minutes but can pay off for years to come in sales, exposure, and growth.
In-Depth Social Media Marketing Advice
Social media marketing is a great way for nearly any business to communicate and market directly to customers. The popularity of social media networks has meant that businesses are taking notice and using posts to connect with their customers. As a restaurant owner or manager, if you're not using social media, you're missing a huge opportunity for growth. Social media marketing lets you not only connect to your existing customers but also reach out to potential new ones.
In the old days, before the Internet, advertising was static, done via mailers and other printing methods; now, advertising is digital, done with messages that get the user even when they're on-the-go, and not only that, the influx of data in social media networks lets you target specific messages to specific people. The world of social media marketing for restaurants is a wild and wonderful place and with the right approach, you can see big results.
The Value of Social Media
First, let's look at why you need social media for your restaurant. Social media lets you get the message out about your restaurant, attract new customers, and engage with new and existing customers. The part to remember about social media is the "social" aspect. You want your customers to think of you, to "like" your posts, and respond to your questions. Your restaurant's social media posts are dedicated to showing why your followers should visit your restaurant, and you can entice them with pictures, promotions, contests, and more.
Want more value? The numbers don't lie: people who use social media frequently also dine out more than those who don't use social media. A survey by the National Restaurant Association found that 92% of social media users say they eat at a sit-down restaurant at least once a month.
These posts will help you see how social media can help your restaurant:
The Challenge of Social Media ROI
Value of Social Media Marketing for Restaurants
What is the Value of Social Media Engagement?
Develop a Strategy
Once you've determined you want to use social media marketing for your restaurant, you need to develop a strategy. Social media requires careful, targeted posts for the best ROI (Return on Investment). It doesn't make sense for you to start posting randomly, especially if you don't have a strategy and a corresponding goal in mind. You should first develop a solid strategy. You'll need to plan on how you want to post, how often, what social media channels you want to use, and what type of content will go in each post.
One of the most important elements of your restaurant's social media marketing strategy is to identify who you're posting for, otherwise known as your ideal customer. By figuring out this element, the other parts of your strategy will come naturally.
You'll find inspiration and tips on how to develop a rock-solid social media marketing strategy here:
8 Essential Elements of a Social Media Marketing Strategy
7 Steps in Creating a Winning Social Media Marketing Strategy
How to Create a Social Media Marketing Plan in 6 Steps
How to Build a Restaurant Social Marketing Plan
Finding the Right Networks
The term "social media" encompasses multiple channels now. Social media includes Pinterest, Instagram, Facebook, Twitter, Foursquare, and even Snapchat. Businesses across various retail categories may use all of these channels interchangeably, but it's up to you to determine which social media networks are the best channels for your restaurant. Most restaurants start with the two main social media networks: Facebook and Twitter; both websites have substantial benefits for your restaurant, and you might already even have an account. Now that you have a social media strategy in place, it's time to take charge of your social accounts, and maybe even add a new one.
Want to find the best social media marketing sites? Read these posts and get the facts:
5 Effective Social Media Marketing Sites For Restaurants
Owned vs Rented Real Estate – Understanding Content Marketing Part 2
Facebook Deep Dive
Facebook has over a billion regular users, which means it should be a significant part of your restaurant's social media plan. You may think of Facebook as just a place for friends and family to connect, but the users you need to connect with will be your customers. Facebook has emerged to be one of the best ways to market your business online, and restaurants are at a particular advantage, as they can share weekly specials, live events, and more. Whereas before you could only post images and text, now you put your entire menu, coupons/offers, and other information that your customers can retrieve at the push of a button. Having all of this information in one central place means that when a potential customer notices your Facebook post, they can visit your page and discover exactly who you are, what you offer, and most importantly, why they should visit your restaurant.
See how to optimize your Facebook page for great results with these tips below:
How Facebook's New Place Pages Cater to Diners, Restaurants
5 Content Ideas To Get More Likes For Your Restaurant's Facebook Page
50 Facebook Pages of Restaurants (ONE per State) to Learn Tips From
How can Restaurants Increase Engagement on Facebook
13 Best Practices for Restaurants on Facebook
Tackling Twitter
While at first glance Twitter may seem like an endless stream of inane ramblings, pop culture references, and silly jokes, it's also a hub of the world's conversation. Twitter has made it easy for you to find, follow and market to people in your area — people you want to visit your restaurant.
Restaurants big and small are on the social media network, and you don't want to miss out! Twitter is a great way to market with a personal touch to your customers, just you can do with Facebook, and also get into a conversation with Twitter users. The best part of using Twitter to market your restaurant is that you can respond instantly or quickly to your customers' concerns, messages, and comments, which shows that you're not just a faceless company, you actually care. By going the extra mile, you show your customers why they should eat at your restaurant.
Here are some ways restaurants are using Twitter, and how you can capitalize on the network as well:
Guide to Using Twitter for Restaurants
5 Easy Ways Restaurants Can Use Twitter to Attract Customers
4 Creative Restaurant Twitter Accounts and What They Teach Us
5 Ways Restaurants Can Use Twitter Effectively
Instagram – More Than Just Foodie Photos
Instagram started as a small feature on an online game and has evolved into a hugely popular social media network. Restaurants can capitalize on Instagram traffic by showcasing their great food and atmosphere with great attractive photos. They say that pictures are worth a thousand words, and that's certainly true of Instagram. With just one photo, you have the ability to capture hundreds or thousands of eyes, depending on your reach. Fortune 500 companies, including restaurant brands, are embracing Instagram as a great new way to market their businesses. Your customers are using Instagram to post photos of your food, so why don't you do it too? It works like this: Instagram is a way for its users to document their experiences, including places they travel or eat. Have you ever seen a photo of a dessert posted by a friend and thought about how you'd like to try that dessert for yourself? That's Instagram's appeal in action: creating the idea of a moment, an experience that anyone can have.
Tap into the wealth of Instagram with the following ideas below:
Seven Ways To Use Instagram For Marketing Restaurants
3 Big Ways Instagram is Changing Restaurants
10 Great Ways to Use Instagram for Restaurant Marketing
How Restaurants Are Using Instagram and OpenTable to Gather Data on Diners
Pin Like Crazy on Pinterest
If you think of Pinterest, you probably think of wedding decor, DIY tips, and recipes. What about Pinterest for restaurants? Yes, it's a great social media marketing tool and it's probably one you're overlooking! Pinterest's big appeal is it's like a visual corkboard of images and links, and with the right images, you can reap the benefits of pinning. It goes without saying that you can use images of your food to attract people to your restaurant, but Pinterest lets you do more than that. Many brands, such as travel companies or popular websites, will use Pinterest to curate relevant content. You can use the same approach with your restaurant's Pinterest account, and you can even connect with your audience along the way as well.
For instance, pretend you have a Chinese restaurant. First, you can start by pinning content directly related to your restaurant, with images of your food and decor, but then you can expand outwards. You can pin content related to the culture of your food, or share Chinese folktales, or images of famous landmarks from China. As long as the content is relevant to what your restaurant is about, or the area where it resides, you can pin it. Each pin is a potential way for you to get spotted by a new customer, especially if you use good SEO practices and hashtags.
Get started pinning your way to a strong marketing campaign below:
10 Cool Pinterest Restaurant Ideas
Social Media 101 for Restaurants
5 Creative Ways Restaurants Can Use Pinterest to Attract Customers
Yelp, Trip Advisor and Other Directories
Yelp is a social media website that is also a business directory, review archive, and community. Yelp has emerged as a popular tool for foodies to grade and review restaurants they visit, but it's also a great tool for you. You can claim a Yelp page for your restaurant, and use it effectively to manage your online presence. Yelp now offers options like Yelp deals, check-in offers, reviews, menus, and more.
One of the best ways to use Yelp is to see how people are responding to your restaurant and then respond to those reviews, so you raise your profile and customers can see how you care about customer service. Yelp isn't the only social information website either, as Tripadvisor and other directories allow you to get found by visitors to your area, as well as nearby locals who are trying to find somewhere new to eat.
Learn how you can take advantage of these websites for success below:
The Ultimate Guide: Restaurant Reviews and Ratings Sites Your Business Should Know About
Eight key strategies for climbing TripAdvisor rankings
Why Does Yelp Rank Higher Than My Website?
5 Steps to Getting Your Business Ranked on Yelp
Google+ and Local Search
Google is a powerful search engine, but have you tapped into the power of Google+ yet? Google+ is a social media marketing tool that you may be missing, but it's time to get on it. Google+ is a way to display all of the pertinent information your customer needs when they search. They'll be able to see photos of your business, hours, addresses, reviews, and much more. If you want to find local customers, then a Google+ page and local search optimization is the key because your customers are searching for dining options in their area – whether they live in the area or are visitors – and you want to be found.
Learn how to use Google+ Page and local search for your advantage – plus what not to do – below:
How To Get Your Restaurant Listed On Google Maps
How to Optimize Your Restaurant's Google Maps Listing
Wait! Don't create that Google My Business listing until you know what you're doing!
4 Tips to Optimize Google My Business for Your Restaurant
Youtube Highlights
If pictures are available marketing tools, videos could be considered priceless. Nowadays, when it comes to video, YouTube reigns supreme. If you haven't jumped on YouTube yet, there's still time, because the video streaming network is more popular than ever. A video lets your customers get an inside look at your restaurant. Imagine giving a thorough tour of your restaurant, or a visual look at the great new seasonal specials you're going to offer. A video can do this, and more. With YouTube, the ability to share videos with friends is built right-in, so you can capitalize on social traffic.
Open your eyes up to the possibilities of YouTube highlights for your restaurant below:
YouTube for Restaurants: Quick & Easy Tips for Making Videos
5 Ways to Use YouTube Video Cards for Restaurants
6 Lessons From a YouTube-Savvy Restaurant
Restaurants Can Do YouTube Marketing Too: 8 Video Ideas
Blogging Basics
Before social media, there was the blog. A blog is a good tool for your restaurant, and though it isn't as social as Twitter or Facebook, it has plenty of benefits for any type of business. With a blog, you can keep your customers updated on the new menu or suggest classic pairings of wine and food. Well-written blogs capture the reader's attention and entice them to want to know "more." There are plenty of ways you can use your restaurant's blog for marketing, and you should keep in mind that's the one purpose of the blog: marketing. A blog is perfect for sharing pictures, specials, news, events, promotions, and press mentions about your restaurant – but that's just the beginning.
To get idea of how you can start using a blog for your restaurant, get started below:
10 Examples of Restaurant Blogging Done Right
10 Blog Post Ideas For Your Restaurant Blog (Guaranteed To Bring In Traffic)
Restaurant Blogging: How to Write a Great Restaurant Blog
Reputation Management and Monitoring Your Channels
In this grand age of the Internet, many of us are fond of sharing our opinions online. Sometimes our opinions are about pop culture or politics, but we're also big on sharing our experiences with businesses. The good, the bad, and the ugly are possible when you're a business, and by staying on top of your online profile with reputation management, you can minimize any damage. Reputation management matters whether you have a small tiny family diner or a 1,000 seat renowned steakhouse.
To keep on top with how you're perceived online, you need to develop a solid reputation management strategy and follow it thoroughly, taking care to soothe any issues that may arise. Customer feedback is more important than ever now that it can be posted instantly and viewed just as quickly, so you should ignore it at your own risk.
Take charge of your restaurant's reputation online with these reputation management guides:
Improve Customer Experience by Managing Your Restaurant's Reviews
10 Pro Online Reputation Management Tips For Local Businesses
Reputation management – 5 ways to build your brand and 5 ways to avoid destroying it
Restaurant Reputation Management: A Strategic Guide
How to Effectively Measure Results
If you're in the middle of a social media marketing campaign, you probably (and should have) a goal for the campaign. How can you measure it? You'll need to study the numbers, metrics, and data that will show you the results of your campaign. You will ask yourself questions like "What is the goal of our campaign? Did we reach it? How can we reach it or exceed our goal? What factors determined this outcome? Should we change direction?" To measure the impact of your social media, you'll need the right plans and approach or you'll be flying blind. It's important to study how your approach is working so you can make adjustments as needed.
Find out how to identify what's working and how to measure your success below:
3 Simple Ways to Measure Your Social Media Results
4 Simple Metrics to Prove the Value of Your Social Media Marketing Strategy
3 Ways to Measure the Value of Your Social Media Marketing Program
Tools To Make the Job Easier
The good news? You don't have to go it alone with your restaurant's social media marketing strategy! A number of free or affordable social media tools are available to help you speed up the process, target posts, and measure your results. Tools for Facebook, Twitter, and Pinterest will help you streamline your posts and make sure your message is clear, focused, and effective. As social media consists not only of text posts but also image and video posts, there are multiple ways you can get your message across. If you want your posts to be beautiful, actionable, and noticeable, you can't afford to skip these great tools.
Explore this great collection of tools and see how you can improve the reach of your social media posts:
The 17 Best Social Media Management Tools
Top 20 Social-Media Tools to Add to Your Arsenal in 2016
44 Social Media Tools Recommended by the Pros
Share This!