Restaurant Offline Marketing Guide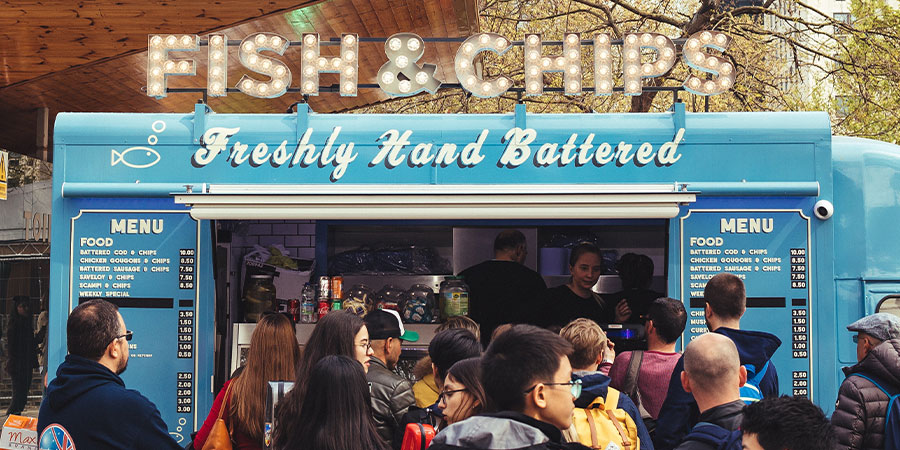 In terms of advertising offline, one of the best things to do is to look to your local community. Across the United States, small and big cities have amazing opportunities for you to spotlight your business, with some available year-round, depending on location. Instead of thinking of just using social media or flyers to advertise your business, think local, and get out to see what your community offers. You may be surprised to see that you can advertise at community celebrations and events, at food festivals, and even at farmers' markets.
Food Festivals
The average community may have several big events where a restaurant can promote themselves to the community while providing good food. Consider all of the local festivals that run in your area. Some cities, such as Cincinnati, Ohio, hold annual festivals that draw thousands of people into the city to try some of the local restaurants' best offerings. As the nation's longest-running culinary festival, Cincinnati's Taste of Cincinnati sees up to 500,000 attendees annually and features several city blocks with booths for over 40 restaurants serving food from their menu. Each time a festival attendee visits a booth, they're getting exposed to that restaurant's name, branding, and a selection of their menu. This allows them to try cuisine from restaurants that they might not be familiar with and gives the restaurants a chance to grow their customer base. Taste of Cincinnati and other popular festivals often include printed guides with all of the participating restaurants, which offers another opportunity for a business to get noticed.
Community Events and Celebrations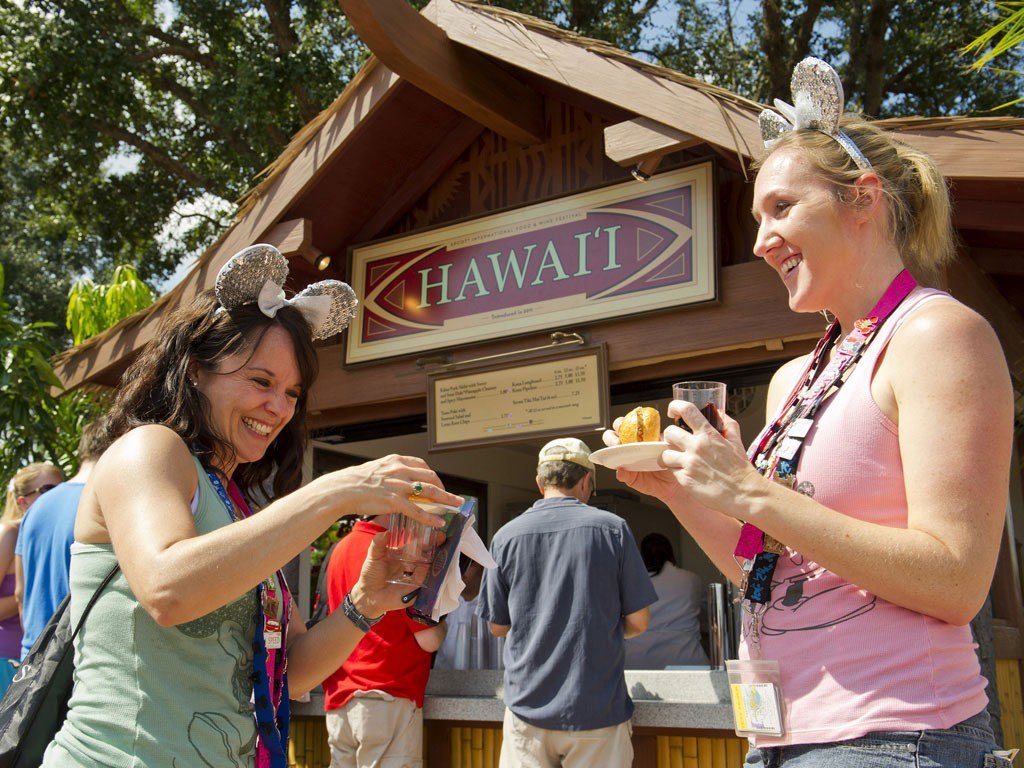 Display your restaurants food at unique food festivals like the Epcot Food and Wine Festival.
Some cities and towns can have events that date back hundreds of years, with the events a popular part of the community heritage. Often community leaders will seek vendors to provide food and drink to the event attendees, which means restaurants have a great chance to make sales and increase awareness of their business. Consider the following options to advertise in your community:
Harvest and heritage festivals
Community block parties
Church and school festivals
Craft fairs
Art walks
Children's events
Comedy festivals
Music festivals
Concerts in the Park
These events can also include celebrations for events such as Memorial Day, the Fourth of July, and other holidays. If your town has a local football or baseball team, they may have Opening Day celebrations with parades, booths, and other options. Don't overlook any chance you may have to get yourself out to the public, especially if your target audience will be there. If you have a restaurant that offers family-style dining, look at appearing at a children's event, or if you have a pizza place, you may consider appearing at a music festival or concert in the park.
Farmers' Markets
You may think of farmers' markets as a place to sell fresh vegetables, fruit, and home-baked goods, but you can also use these businesses as an opportunity to market your restaurant menu. By checking with the market organizers, you may find out that they welcome local restaurants at their market. After all, farmers' markets focus on "buying local," and if you own a restaurant in the community, they'll want to support small businesses. You can look at your menu and decide what options would be easy to prepare in a booth or stand for farmers' market shoppers. You may even be listed on the farmers' market website, social media, or publication.
No matter what local offline advertising option you decide to choose, you can use other methods of marketing to reach out to your customers. Not only will your booth at an event or farmers' market have a banner, but you can also offer coupons to customers, display your social media accounts, and even an option for customers to sign up for your mailing list. Depending on the cost to be at these events, you may see you quickly make it back or even double in sales in a few hours.
Further Reading
5 Forgotten Offline Marketing Tactics
Offline Marketing: Explore the Strategy of Offline Marketing
Share This!