Insinkerator Disposal Buying Guide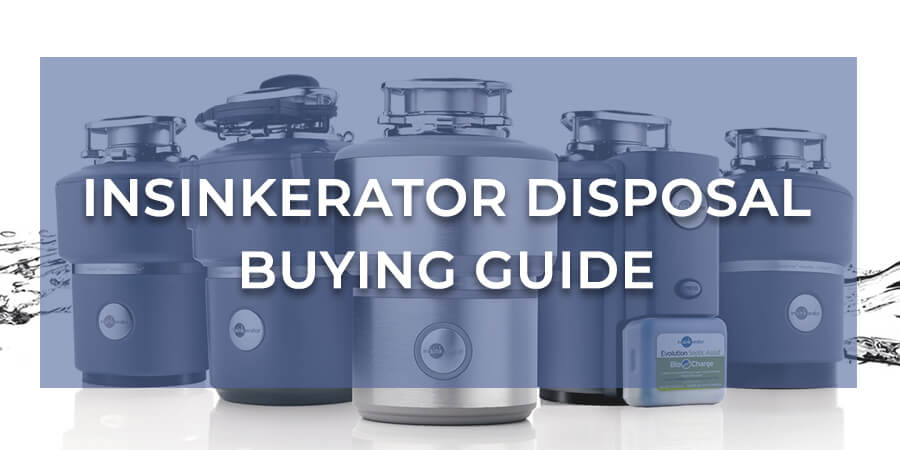 InSinkErator is one of the largest manufacturers of food waste disposers for both residential, and commercial use. As the inventor of food waste disposers in 1927, InSinkErator is a proud leader in the garbage disposal industry.
Garbage disposals units from InSinkErator let you transform the way your commercial kitchen processes food waste. Fruit, meats, grains, bones, or seafood can be grounded down easily with the heavy-duty, durable blade with the touch of a button.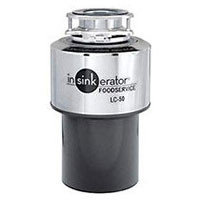 InsinkErator provides anyone the ability to dispose of food properly, and safely throughout the day. The company's timeline of innovation with advanced technologies has propelled InSinkErator to design, and create some of the industry's highest-performing disposals.
Whether you are looking for a light-duty unit like the LC-50 or if your kitchen is in need of a system with 10HP punch like the SS-1000, with a disposal from InSinkErator, you can reduce waste, and dispose of your food in a safe, eco-conscious way.
1. Light Waste / Low Volume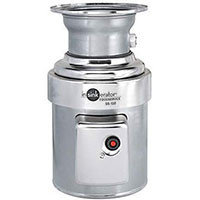 The InsinkErator SS-100 is great for low volume and light waste food establishments. The SS-100 is a small capacity disposal perfect for restaurants and assisted living facilities.
Made of corrosion-resistant stainless steel with a 1 HP motor, this little powerhouse is perfectly capable of disposing of waste from up to 100 people per meal.
Double-tapered Timken roller bearings provide a shock-absorbing cushion and triple lip motor seals protect the SS-100 motor from water damage. A secondary spring-loaded oil seal provides double protection against water and loss of grease.
2. Medium Waste / Medium Volume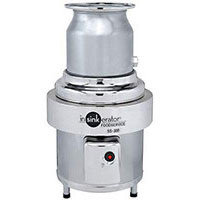 Talk about a workhorse! The InSinkErator SS-300 is the most affordable large-capacity disposal and is capable of disposing waste for up to 750 people. This disposal is recommended for large banquet facilities, large hospitals, and university foodservice.
The SS-300 is ideal for facilities that deal with a mixture of food wastes including meats, seafood, fruits, and vegetables. Smaller disposals may not be powerful enough to meet the demands of larger facilities, but the SS-300's 3HP induction motor, which spins at 1,725 RPM's, will make quick work of your disposal needs.
3. High Waste / High Volume
The InSinkErator SS-1000 is designed with a 10 HP large-capacity totally enclosed motor to provide protection against outside moisture. The SS-1000 makes short work of clean-up for stadium-sized crowds by quickly and efficiently grinding food waste, even bones, with stationary and rotating shredding blades made from cast nickel-chrome alloy.
Designed for continuous operation in locations such as schools, hospitals, larger restaurants, hotels, cafeterias, and nursing homes. The SS-1000 is a huge yet quiet model that cuts down your work a considerable amount; quickly, quietly, and efficiently!
Regardless of your needs, whether you serve 25 or 2,500 people, InSinkErator has a disposal unit designed specifically for you.

Share This!