Best Equipment for Your New Burger Joint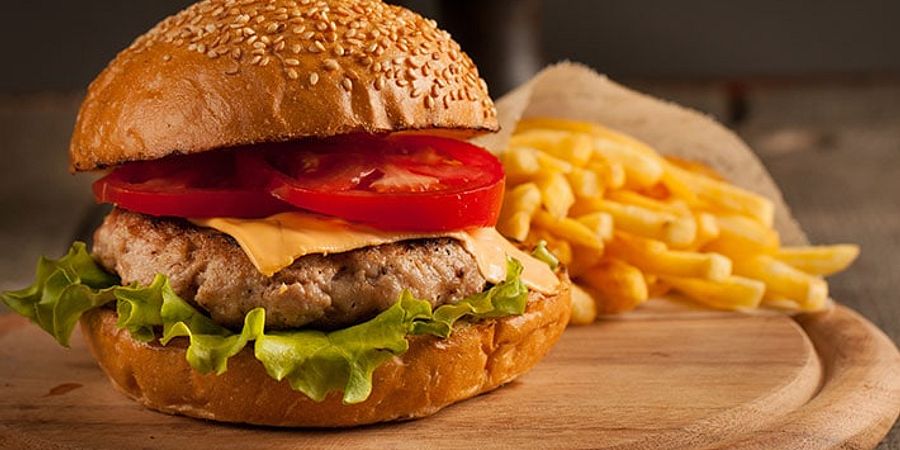 Are you dreaming of starting a new burger joint? Burgers are more popular than ever, and many aspiring restaurateurs decide to start a Hamburger restaurant hoping to become the next Red Robin or Five Guy's. Americans eat approximately 50 billion burgers a year, which means burgers can mean big business.
After you've researched local business laws and codes, plus started the process to get a business license, you're going to need the right equipment to open your hamburger restaurant. It goes without saying that you'll need a reliable commercial refrigeration option along with additional burger tools and equipment.
Commercial Hamburger Prep Equipment
First, you need to consider what prep needs you to have for your new hamburger joint. All burgers start with the meat, and that means you need to have high-quality meat that's perfect for making delicious hamburgers. A commercial meat grinder is a must for your hamburger restaurant equipment list, and you can easily find an electric countertop model that fits your budget.
After you have the meat ground to the right consistency, you'll begin making your hamburgers, which means shaping the meat into a patty. Unless you want to hand-press your patties, you can streamline your kitchen by purchasing a commercial hamburger press. A hamburger press will let you crank out burgers faster than if you shape them by hand, and they're a recommended investment for your hamburger joint, especially at a cost of under $250.
Once the meat has been assembled into a burger, it's time to cook it. Commercial ranges come in electric and gas models, so you just need to choose which one you prefer, as both get the job done. Your hamburger or cheeseburger likely needs a bun, and it's popular to toast the bun before presenting the burger to a customer. A commercial toaster is needed, as a toaster from the local big box store won't handle the demand you'll be placing on it.
Burgers go perfectly with fries, so if you want to make fries, you'll need solid commercial fryer and fryer accessories. Commercial restaurant fryers come in freestanding and countertop models, with gas or electric models in both categories. You will need to consider how much frying you plan to do when you go to purchase your commercial fryer. Be sure you purchase a fry basket as well, so you get crispy golden fries with ease.
You may want to add a commercial kitchen prep table to make it easier to prepare burgers and any other foods you will serve, especially if your new burger joint space doesn't have adequate counter space in the kitchen. Another option to consider is a refrigerated prep table to help keep your toppings such as tomatoes, lettuce, pickles, and cheese cold in your hot kitchen.
Other Tools and Equipment to Consider for Your New Burger Joint
Most burger restaurants are fast-casual. If this describes your restaurant, then you want to make it easy for the customers to grab what they need. Consider buying a napkin dispenser and condiment organizer to set up on a counter, so your customers can help themselves.
What about drinks at your restaurant? Are you just serving canned or bottled sodas, or are you offering fountain drinks? A combination ice and beverage dispenser will keep customers' thirst quenched and can be set up in the kitchen or in the dining area, depending on the layout of your commercial restaurant space.
Commercial Cleaning Equipment
Making burgers all day takes its toll on your grill, and it can quickly get caked with debris, grease, and grime. A good set of grill cleaning tools will make sure that you scrape your grill well so your customers get a clean-tasting burger. Another thing that will help you clean is a commercial kitchen dishwasher, which will clean plates at a high temperature and faster than your home model. Commercial dishwashers come in a variety of styles, and an undercounter commercial dishwasher should be perfect for your space, but you have plenty of other options if not.
You may want to purchase additional equipment for your new burger joint, but this should get you started.
Comments
Great info!Thanks a lot for this nice post.

Thanks for stopping by, Jane! We're happy you found this article helpful! Thanks again!

I agree when you said that a burger restaurant should have equipment such as a commercial meat grinder, hamburger press, toaster, etc. if they want to make a good hamburger. I believe that having good equipment for food preparation makes it easier to make as many hamburgers as one can without compromising the quality of each one. My wife and I are planning to put up this business as well, and we'll surely look around to find the best equipment that fits our budget.

We appreciate the comment and we wish you the best of luck in your endeavors. If you ever need anything, feel free to reach out to us. We're always glad to help! :)

Meat grinders are available with electric and manual operation options. Both come in different sizes. The product size and motor of electric models only determines product weight. The size limits where you store the grinder when not in use. The hopper size, type of metal such as stainless steel or iron, horsepower (hp) of the motor increases the weight and size of an electric meat grinder of many models. A manual model uses a handle to move the auger. The size of the hopper and whether the grinder is a clamped-on or a bolt-down model determines the size of a manual grinder. Whether you complete grinding jobs at home for farm or game meat, you should consider the power necessary to complete the task in a dependable way to add spices and seasonings to suit their tastes.
Share This!