Baking Wars: Convection vs. Conventional Ovens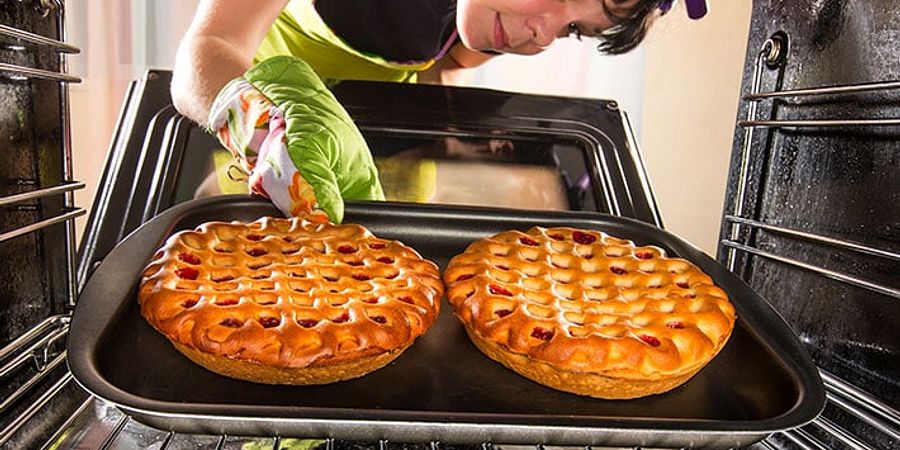 Creating fluffy cupcakes, creamy cheesecakes, and the perfect crumbly pie crust takes time, skill, and the right oven. No matter how much time you take measuring, stirring, and prepping your food. If it bakes unevenly or burns, all your hard work is destroyed. The battle of conventional ovens vs convection ovens has been around since convection ovens hit the market in the 1950s. Originally in commercial kitchens, convection technology has made its way into homes across the globe. Nevertheless, which one is better, and is the more expensive convection really worth it?
What is the Difference Between Convection and Conventional Ovens
Both convection ovens and conventional ovens cook food by heat sources, but each provides a very different atmosphere. Conventional ovens cook food by providing hot air created from a radiant heat source at the top of the oven. The heat travels down to the food and cooks it. Convection provides a heat source from every angle and encircles the food in even heat by circulating the interior air with a fan placed in the back of the oven.
How to Maximize the Benefits of Convection and Conventional Ovens
Depending on what you are cooking, both ovens can be beneficial, but for baking, it is convection that comes out the winner. Because convection ovens circulate heat, they work best for baking because they envelop the entire surface of the cookies or cake. However, for casseroles, or anything that might be in a high-sided and/or covered dish, a conventional oven may work better because the heat is directed at the top of the food, where it is most needed. If a full-size convection oven is not in your budget, try a counter-top convection oven option that yields professional results without having to remodel your entire space.
Share This!