Victorinox Professional Knives & Cutlery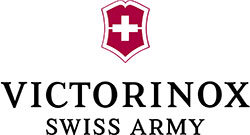 Victorinox knives have a long history dating all the way back to 1884. Their brand began with the introduction of the infamous Swiss army knife by founder Karl Elsener. By establishing a tradition of producing fine high-quality knives, Victorinox quickly became a leader of the cutlery industry not just in Switzerland, but throughout the entire world.
A Transition To Unparalleled Kitchen Cutlery
With the need for high-quality cutlery growing in the foodservice business, Victorinox adapted its refined manufacturing techniques to begin producing kitchen cutlery that customers could rely on in their daily jobs. The same makers who created the well-known Swiss army knife are now creating these trailblazing kitchen knives. GoFoodservice offers Victorinox knives in the following categories:
Kitchen shears and scissors
Meat slicers and carving knives
Bread and sandwich knives
Boning and fillet knives
Utility knives
Chef knives
Paring knives
World-Renowned Quality In Your Kitchen
Victorinox has perfected the art of knifemaking and set new standards for commercial cutlery worldwide. Victorinox knives blend old-world craftsmanship with modern technologies to create an end result that is unlike any other. Ergonomic handles for long-lasting comfort, built-in bottle openers, and a unique tempering process are some of the unparalleled features you'll find in Victorinox products. Their special tempering process gives all of their knives an edge that can be resharpened repeatedly, meaning you can have a brand new blade for years to come without having the brand new blade expense.
At GoFoodservice, you'll find a variety of Victorinox Swiss Army knives and cutlery fit for any commercial kitchen so browse our selection and shop today!
Victorinox Best Sellers
Victorinox Categories