UNOX Combi Ovens and High Speed Ovens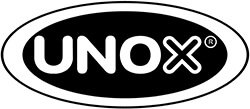 UNOX is a leading manufacturer of professional ovens and kitchen equipment. Founded in Italy in 1990, the company has grown to become a global brand with a presence in over 120 countries. UNOX's products are used by a wide range of customers, including bakeries, patisseries, restaurants, and other foodservice establishments.
One of the key features that sets UNOX apart from its competitors is its commitment to innovation. The company invests heavily in research and development and has a team of over 100 engineers and technicians dedicated to designing and improving its products. This has resulted in a range of patented technologies and unique features that are not available from other manufacturers.
One example of UNOX's innovative technology is its cloud-based cooking programs, which allow chefs to control and monitor their ovens remotely. With this technology, chefs can adjust cooking times and temperatures, monitor the progress of their dishes, and even receive alerts when their food is ready. This not only saves time and effort but also ensures that dishes are cooked to perfection every time.
In addition to its innovative technology, UNOX is also known for its commitment to sustainability. The company has a dedicated sustainability program that focuses on reducing its environmental impact through measures such as reducing energy consumption, minimizing waste, and using sustainable materials. UNOX's products are also designed to be energy-efficient, with features such as insulation and low-power modes that help to save energy and reduce operating costs.
UNOX specializes in designing combi ovens and high-speed ovens that meet the demands of commercial kitchens and bakeries. One of the key benefits of UNOX's products is their ease of use. The company's ovens are designed with intuitive controls and interfaces that make them easy to operate, even for less experienced users. UNOX also provides extensive training and support to its customers, including online resources, training courses, and technical support.
UNOX ovens offer high quality and reliability, delivering optimal performance day after day even in busy operations. The company's products are manufactured to the highest standards using premium materials and components, ensuring that they are built to last. UNOX also offers comprehensive warranties and after-sales support, giving customers peace of mind and ensuring that their equipment performs reliably over the long term.
Browse our selection of UNOX combi ovens and high-speed ovens here at GoFoodservice and add truly professional cooking capabilities to your restaurant, expanding your menu and profit margins!
UNOX Best Sellers
UNOX Categories