Savia Drinks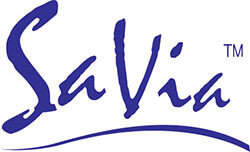 Savia is a leading producer of aloe vera-based beverages. Their aloe vera products are made with real aloe vera, and they are available in a variety of flavors, including original, pomegranate, mango, and coconut.
GoFoodservice is the seller of Savia drinks. We offer bulk discounts on all of our Savia drinks, and we can ship them directly to your business.
We offer a variety of Savia drinks, including:
Original Aloe Vera Drink
Strawberry Aloe Vera Drink
Mango Aloe Vera Drink
Coconut Aloe Vera Drink
Coconut Milk Drink
Strawberry Coconut Milk Drink
Benefits
Savia drinks are a great source of hydration, and they are also packed with vitamins, minerals, and antioxidants. They are a healthy and refreshing alternative to sugary drinks, and they are perfect for on-the-go.
We offer bulk prices on all of our Savia drinks. The price per case varies depending on the flavor and size. Order your Savia drinks today and experience the benefits of this powerful superfood!
Savia Best Sellers
Savia Categories