Saint-Romain Foodservice Cooking Utensils & Tools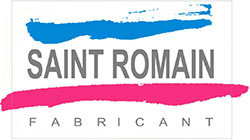 While every dish and meal should be served in the right standard of plating, you need to make sure that everything is perfected during preparation. Presentation is hard when the goods are not made right, but with Saint-Romain such issues can soon become a thing of the past. With the help of these experts in the world of cooking utensils and supply, though, you can easily pick up the high standard of cooking equipment that you want, need and require to get the job done in a fraction of the standard time.
Part of what makes out various Saint-Romain items so useful is the fact that they are so diverse. From spatulas and paddles to serving ladles and carving forks, we have something for everything. As you know, being in the kitchen means being versatile and being able to react at short notice to an issue that you would not have expected. With the help of Saint-Romain kitchen utensils, this will soon become a far less arduous experience.
Part of what makes Saint-Romain equipment so good is their desire to create impressive, immersive attention to detail into every product. Every product follows industry best practice to help make sure that they last for years to come, carrying all of the precision and attention to detail that one would want, need and expect of their kitchen equipment.
So, if you want to start serving items in portions that are perfectly balanced and you want to start making sure all of your cakes are perfectly layered, use the variety of cooking utensils made by Saint-Romain and make a massive improvement in a short space of time. Why settle for second best? Take a look at the various utensils that we have for you here at GoFoodservice, and let us know if you have any issues.
Saint-Romain Best Sellers








Saint-Romain Categories