Safeguard Cleaning Supplies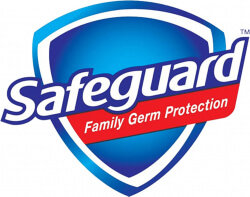 Providing simple, safe, and effective hand washing methods for guests and employees, Safeguard commercial products are helping businesses to ensure that everyone is preventing the spread of bacteria and germs in the workplace. Safeguard hand cleaning products and hand cleaning supplies are perfect to make sure that hands are clean in offices, rooms, and other spaces where sinks may not be available. Browse our full selection of Safeguard cleaning supplies by Proctor and Gamble (P&G) to find the best cleaning solutions to keep your business germ-free.
Safeguard Products and Availability
GoFoodservice offers one of the largest selections of Safeguard commercial products and Safeguard cleaning supplies for a variety of businesses. We offer a variety of Safeguard commercial products, such as:
Safeguard Cleaning Supplies
Safeguard Hand Cleaning Products
Safeguard Hand Cleaning Supplies
& more!
GoFoodservice's Featured Safeguard Products
Safeguard Manual Foaming Hand Soap Dispenser
Ensure that your bathrooms and sinks are properly equipped with hand cleaning products like soap with the Safeguard Manual Foaming Hand Soap Dispenser. One of many various Safeguard Hand Cleaning supplies available from P&G, this manual hand soap dispenser can be easily mounted on a wall for quick and easy access for employees and guests when hand washing.
Safeguard Hand Sanitizer Gel
Stock up on essential Safeguard hand cleaning supplies like Hand Sanitizer Gel. Available in bulk quantities, this hand sanitizer gel helps to reduce bacteria, prevent cross-contamination, and dry skin while keeping hands clean and sanitized.
Safeguard 1 Gallon Antibacterial Liquid Hand Soap
Safeguard cleaning supplies like antibacterial liquid hand soap are a must-have for any foodservice business or other business. Capable of removing more than 99% of bacteria, this antibacterial liquid hand soap uses a powerful surfactant-based formula to wash away dirt and bacteria from hands. The hand soap's creamy pearlized appearance has a nourishing lather and feel to help encourage frequent washing of hands.
If you're looking for quality hand washing and hand cleaning supplies from one of the industry's top brands, GoFoodservice can provide you with Safeguard commercial products and Safeguard cleaning supplies for your restaurant, bar, banquet hall, caterer, or other business. If there are any Safeguard cleaning supplies or handwashing products that you are unable to find, please contact us and we will be happy to help.
Safeguard Best Sellers
Safeguard Categories