Rex Coffee Artisan Roast Coffee Beans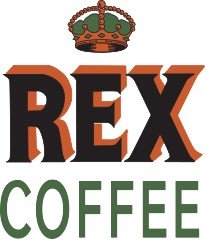 Established all the way back in 1885, Rex Coffee began when founder Herman Hulman sought to create higher quality coffee for his business. Once a green coffee bean supplier and roasting equipment were secured, Rex Coffee began selling coffee in the eastern United States from Chicago all the way down to Louisville and St. Louis.
Today, Rex Coffee operates its artisan roastery in one of the United States' most storied family businesses. By focusing on whole coffee bean offerings while roasting in small batches, Rex Coffee is able to deliver premium quality coffee beans that deliver truly exquisite flavors to its customers.
Dedication To Sustainability
The masterminds at Rex Coffee have recognized the importance of producing coffee beans that aren't just delicious, but also sustainable. All of Rex Coffee's coffee bags are 100% recyclable, coffee grounds are composted, and burlap coffee bags are donated. Additionally, Rex Coffee filters the fumes from their coffee roasting process so they don't contribute to air pollution.
Craveable Coffee And Espresso
Rex Coffee's coffee and espresso will keep your customers begging for another cup. Variations like Colombia Tolima Organic Light Roast, French roasts, Peruvian roasts, and decaf varieties give plenty of options to the palates of all coffee connoisseurs. Depending on the variety, the light notes of caramel, chocolate, hazelnut, and mild citrus are all part of the unforgettable Rex Coffee experience.
Pour a cup of java and browse our selection of Rex Coffee products today!