Ovention Commercial Conveyor & Impinger Ovens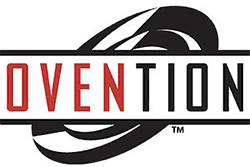 Ovention was founded by Phil McKee, a pioneer of the cooking sector. His countless inventions and pattern of innovation has led to a product line that is diverse, with options for cooking, warewashing, and more. Ovention is the next generation of commercial ovens, and the appliances have received several major awards. Noted for their precision, craftsmanship, and quality, Ovention remains one of the most respected brands in the industry, with fans across the globe. Command the power and performance of Ovention equipment in your kitchen today.

Ovention Conveyor and Impinger Ovens
A conveyor oven offers consistent cooking for a wide variety of dishes, thanks to the precision moving the food through offers. For sandwiches, flatbreads, and a full range of heated dishes, Ovention's conveyor ovens, impinger ovens, and pizza ovens will let you cook thoroughly, but faster. The space-saving design of their countertop models make them easy to fit in any kitchen with ease.
Best Sellers By Ovention
61 1/2" Electric Countertop Conveyer Oven, 17" Wide Belt
53 1/4" Electric Countertop Conveyor Oven, 20 3/4" Wide Belt
48" Electric Countertop Conveyor Oven, 22" Wide Belt
50" Electric Countertop Conveyer Oven, 13 1/2" Wide Belt

33 3/4" Electric Countertop Rotational Impinger Oven
48" Electric Countertop Conveyor Oven, 26 1/2" Wide Belt
44" Electric Countertop Conveyor Oven, 15" Wide Belt
48" Electric Countertop Conveyor Oven, 22" Wide Belt
Ovention Categories