Nu-Vu Baking Equipment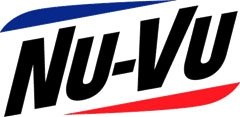 NU-VU by Middleby is recognized among the nation's leading providers of commercial baking equipment. Nu-Vu has nearly 100 years in providing high-quality commercial baking equipment, including aluminum bun sheet pan racks, smoker ovens, and more! Nu-Vu baking equipment is unique in that the designs are specially manufactured to meet commercial foodservice needs.
It is Nu-Vu's mission to exceed all customer expectations in the quality product Nu-Vu provides all of its clients. Nu-Vu baking equipment has the perfect solution equipment piece for nearly all serious hospitality providers, including for restaurants, specialized bakeries, hotels, banquet halls, hospitals, and caterers!
Among Nu Vu's reputable line of baking equipment, are smoker ovens, which are ideal for bread, rolls, and small and simple cakes and other desserts. Nu Vu's smoker ovens are particularly designed to add extra flavor to the bread and desserts products. Nu Vu also manufacturers heavy-duty aluminum racks that are sturdy and durable to hold large baking projects.
No other commercial baking equipment is comparable to the design, layout, and service that Nu Vu baking equipment provides its clients. It's guaranteed you will not be disappointed with the quality and longevity of Nu-Vu's baking equipment.
Nu-Vu Best Sellers
Nu-Vu Categories