Nexel Metal Wire Shelving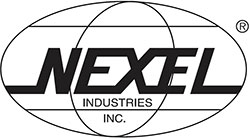 As any business owner in the corporate hospitality industry will know, preparation can be everything. At GoFoodservice, we are proud to work with companies who are experts in the art of good, sound and steady preparation equipment. Part of this comes from the fact that Nexel is a family-run firm, and has been since their inception in 1989. With a host of awesome products to pick from, making a meaningful difference to your workplace becomes much easier when you use Nexel Storage Equipment.
For example, at GoFoodservice we have numerous options from Nexel for you to use. You could, for example, make your workplace safer by having access to things like Nexel garbage ban liners and Nexel wet floor signs. You can also make your place look nicer by using our Nexel trash can enclosures and Nexel covers. You can ensure that the quality of life is never disrupted by making access to Nexel paper towel dispensers and the like nice and easy.
Make storage simple with Nexel Storage Equipment
If you are serious about making a significant change to the way that you work, then you can start to include new solutions for safety, efficiency and quality of work. From new Nexel wire shelving units for smarter and sturdier storage to working with things like Nexel outdoor ashtrays or even Nexel cleaning carts, you can make the management of your place of work a far less challenging experience overall. One of the most likely problems that you are going to come up against is that you might have some problems with getting the right utilities. However, not when it comes to using the right Nexel Restaurant Equipment. For example, you can pick up everything from Nexel hand dryers to Nexel paper dispensers, making it easy to keep cleanliness standards nice and high across your business.
It's this added attention to detail from Nexel that can make all the difference, so be sure to take a look at what Nexel has to offer. If you are unsure of any products that we have on sale from Nexel, then you need only let us know. We will be more than happy to help you make the right choice and ensure you are happy to take that all-important next step.
Best Sellers By Nexel

48" x 30" x 86" Standard Starter Shelving Unit, Silver Epoxy

72" x 14" x 74" Standard Starter Shelving Unit, Silver Epoxy

42" x 21" x 74" Standard Starter Shelving Unit, Silver Epoxy

36" x 14" x 63" Standard Starter Shelving Unit, Silver Epoxy

42" x 14" x 63" Standard Starter Shelving Unit, Silver Epoxy

30" x 14" x 86" Standard Starter Shelving Unit, Silver Epoxy

72" x 24" x 63" Standard Starter Shelving Unit, Silver Epoxy

30" x 18" x 63" Standard Starter Shelving Unit, Black Epoxy
Nexel Categories