MMF Industries Organization & Storage Products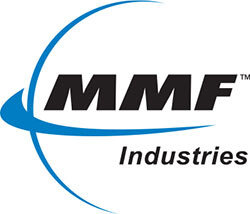 MMF Industries is a trusted leader in the banking and office supplies industry. Food service businesses of all kinds choose this esteemed company to stock their offices with the supplies they need to secure important business documents, information, and valuables.
This highly respected company has been around since 1954. For almost 70 years, MMF Industries has applied innovative product solutions to help businesses properly manage, secure, and protect highly sensitive information.
They understand how important security is to your business. Whether you run a five-star restaurant that brings in thousands of dollars every night, or a small food truck, you need proper money handling supplies to ensure no fraudulent activity occurs in your workplace. MMF Industries is dedicated to providing organizational products to help every business run as safely as possible.
GoFoodservice offers a wide variety of MMF Industries products for you to choose from. You can find everything you need to get your restaurant ready for cash handling. Whether you require an official cash wallet for your servers to drop their payments at the end of the night or single-use deposit cash bags to take to the bank, we have what you are looking for from MMF Industries.
You have to do whatever it takes to protect your food service business from fraudsters and thieves. MMF Industries provides the best products for the job, and we are proud to carry them. Take a look at our supply of MMF Industries products. Should you have any questions, feel free to contact us. We are happy to help and provide you with more information.