MAXX Wear Cut Resistant Gloves & PPE Supplies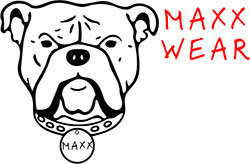 The foodservice industry is a rewarding profession, but one that comes with physical risks. Your kitchen staff is regularly exposed to hazards like sharp knives, hot surfaces, boiling water and oil, and more. Additionally, staff may feel under pressure during busy times like the lunch and dinner rush. MAXX Wear PPE supplies are the industry-leading tools to protect your staff while still empowering them to accomplish their duties.
MAXX Wear kitchen gloves are available in a range of protective options to keep everyone in your kitchen safe. GoFoodservice offers a variety of MAXX Wear cut-resistant gloves in varying sizes and weights. From XS to XXL, there's an option to fit every hand in your kitchen. You can also explore medium, lightweight, and ultra-lightweight models.
MAXX Wear cut resistance gloves are designed specifically for working kitchens. These gloves feature performance-grade fibers that are reinforced with multiple strands of stainless steel. Your MAXX Wear PPE supplies are certified for direct food contact, yet still provide ANSI level A6+ cut protection. With these gloves, your staff can cut any ingredient with confidence.
MAXX Wear kitchen gloves are also available in heat-protectant options. The MAXX Wear heat-resistant glove is designed to provide a safe, secure grip in temperatures up to 660 degrees Fahrenheit. These gloves are ideal for working with hot ovens, flat tops, deep fryers, and more. The knit performance fabric allows natural hand movement so your staff will never feel clumsy or out of sorts.
Safety is an important consideration for any working kitchen. GoFoodservice is happy to help you keep your team safe! Explore our full selection of MAXX Wear kitchen gloves to find solutions for your needs. If you have any questions, just reach out to our customer service team to learn more.
MAXX Wear Best Sellers
MAXX Wear Categories