Mavrik Commercial Foodservice Parts & Accessories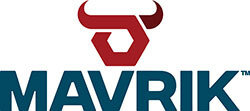 Mavrik is an Allpoints exclusive brand of quality commercial foodservice parts and accessories that can bring your business big savings. Made using the same safety and reliability standards as their OEM counterparts, Mavrik offers an industry-leading 180-day warranty on all their parts and accessories with a no-hassle 90-day return policy so you can rest assured knowing that Mavrik has your back when it comes to keeping your operation running smoothly.
Mavrik can help you extend the life of your equipment while offering additional savings of up to 29% compared to their brand name equivalents. Browse our selection of Mavrik commercial foodservice parts and accessories and shop today!
Mavrik Best Sellers
Mavrik Categories