Koala Kare Child Care Products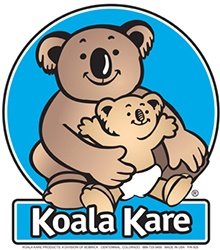 Adorable and important, Koala Kare is a perfect business to work with when you wish to improve baby care quality at your business. With the Koala Kare baby changing stations they offer, you can make it much easier to start caring for kids and ensuring they can get the help, support and care needed in the workplace. Most of the time, restaurants and similar locations will offer a Koala Kare baby changing station to help make changing their babies diapers easier. With over two decades of marketplace expertise, Koala Kareunderstands the importance of working intelligently and quickly to help get the job done in the shortest space of time possible.
Instead of making baby diaper changing harder, as many locations do, you can make your restaurant feel more inviting to parents with a Koala Kare baby changing station. Now, they can easily get their child changed and ready to go again in a short period of time, ensuring that they don't have to leave the premises to care for their baby. For an easy way to make parents feel welcome on your premises, be sure to take a look at the numerous options provided by Koala Kare. Not sure which Koala Kare product would be the right choice for you? Then let us know: we will be more than happy to help you find just the right baby changing station you might need today!
Koala Kare Best Sellers
Koala Kare Categories