Jet-Force Commercial Gas Fittings, Connectors, & Valves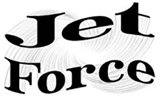 Jet Force offers a wide variety of hoses, nozzles, and kits for gas connections. As one of the leading gas connection kit manufacturers, Jet Force produces excellent quality parts that are safe to use. Jet Force's gas connection products can be used with a variety of foodservice gas appliances like restaurant stoves, propane fuel tanks, and more. Browse our selection of Jet Force products to find all the hoses, nozzles, and gas connection kit products you need for your business.
Jet Force Products and Availability
GoFoodservice offers one of the largest selections of Jet Force products for a variety of businesses. We carry a variety of gas connection products such as:
Jet Force Gas Connection Hoses
Jet Force Gas Connection Kits
Jet Force Gas Connection Nozzles
& more!
For a full list of the Jet Force products we carry, browse our categories below.
Featured Jet Force Products
Gas Connection Kits
These Jet Force gas connection kits are available in a range of sizes such as 3/4" x 48", 1/2" x 48", and 1" x 36". Connection kits come with (1) plastic-coated gas hose, a quick disconnect, restraining device, shut-off valve, and (2) 90-degree elbows. Gas connection kits use corrugated stainless steel with stainless steel reinforcement braid.
Gas Connection Hose
Jet Force gas connection hoses and nozzles include a yellow plastic coated stainless steel corrugated and braided gas hose with female swivel ends. Hose connection also includes Male and female flare fittings, measuring 3/4" x 3/4".
If you're looking for Jet Force gas connection kits, Jet Force gas connection hoses and nozzles, or other products from one of the industry's top brands, GoFoodservice can provide you with the right Jet Force products whether you're a restaurant, bar, banquet hall, or caterer.
If there are any Jet Force products that you are unable to find, please contact us and we will be happy to help you.
Jet-Force Best Sellers

Jet-Force Categories