Hollowick Products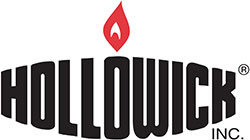 Hollowick offers a wide variety of lighting, heating, and candle/chafing fuel options to make your business brighter. Headquartered in New York state, Hollowick manufactures and stocks many of its items in their own HQ facility. Hollowick offers many lines for their products that are used in foodservice operations all across the United States. Some of Hollowick's brands include Easy Heat chafing fuel, Nexis LEDs candles, and Tiki outdoor lighting. Hollowick's wide selection of wax and flameless candle products can help you set the perfect mood even when open flames are a concern. Browse our selection of Hollowick products to find all the professional lighting, heating, candle, and chafing fuel products you need for your business.
Hollowick Products
GoFoodservice offers one of the largest selections of Hollowick products for a variety of businesses. We carry a variety of Gourmet products such as:
Hollowick Hospitality Products
Hollowick Foodservice Products
Hollowick Lighting Products
Hollowick Heating Products
Hollowick Candle Products
& more!
For a full list of the Hollowick products that we offer, check out all of our categories or contact us for more info.
Featured Hollowick Products
Liquid/Oil Candles
One of the Hollowick lighting and Hollowick heating products that we carry are Hollowick's oil candles. These liquid/oil candles are long-lasting and disposable, and a perfect way to get an authentic candlelight look without having a melted wax mess. 3 pleat styles with their table skirts: box, shirred, and regency, and also offers specialty and themed skirts for any occasion.
Chafing Fuel
No matter the occasion Hollowick offers a wide selection of chafing fuel and heating products to help keep food warm. Hollowick chafing fuel products are resealable and reusable and provide a clean flame with no odor.
If you're looking for Hollowick hospitality products, Hollowick foodservice products, Hollowick lighting/heating products, or other products from one of the industry's top brands, GoFoodservice can provide you with the right Hollowick products whether you're a restaurant, bar, banquet hall, or caterer.
If there are any Hollowick products that you are unable to find, please contact us and we will be happy to help you.
Hollowick Best Sellers
Hollowick Categories