Hatco Food Equipment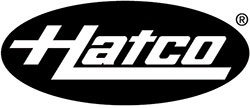 In the commercial kitchen industry, few names are as well-known as that of Hatco. They have been around since 1950, when they first began to serve customers with their new Powermite® Electric Booster Water Heater. Today, they are known as a company with bags of experience and expertise when it comes to building and creating a more effective kind of business. If you want to improve standards and take things to the next level, then Hatco will make doing so very easy indeed. They have all manner of useful tools, from countertop heat lamps and countertop food warmers to new and improved induction ranges, sandwich grills and conveyor toasters.
This allows for an easy and effective change to working performance. They also have many holding and proofing cabinets which can be a very useful tool to have in the workplace. For a stress-free time of it, then, take a look at the awesome options that Hatco has to offer you. From pop-up toasters to pasta cookers, they can make just about any part of the cooking experience that you wish to provide come to life and look as good as you could have possibly hoped for.
Transform Your Cooking Solutions with Hatco
They have all manner of useful tools, with every item sold by Hatco sold with the intention of making your working life a bit easier. Hatco also produce a very high standard of presentation and merchandising tools, from pizza warmers to countertop buffet warmers. This will help you to easily put on a spread of food that is going to help make sure that everyone who comes along will enjoy the quality and consistency of the food that they eat.
So, if you would like to make your life a bit easier when it comes to preparation, take a look at the options we have for you here from Hatco. With so many options to look at, you should have little to no problems in furnishing your place of work with the best equipment. We also have some awesome display lighting and other merchandising add-ons, all designed to make it easier to push your sales higher and see massive benefits from all of the hard work involved. For a stress-free experience when it comes to dealing with the challenge of cooking just about any kind of modern meal, then, take a look at the numerous options that we have waiting for you here from Hatco.
Hatco Best Sellers



Hatco C-15
15,000 Watt Electric Booster Heater
$2,618.55 /ea
Free Shipping

Hatco GRFF
500 Watt Electric Food Warmer, Metal Sheath
Hatco GRS2G-3920-5
43" Glo-Ray 2-Go Freestanding 5 Heated Shelf Food Warmer
$3,619.55 /ea
Free Shipping

Hatco C-12
12,000 Watt Electric Booster Heater
$2,566.30 /ea
Free Shipping


Hatco Categories