Frostline Frozen Treats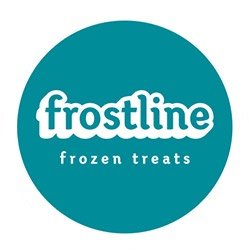 Frostline has been the premier source of shelf-stable frozen treats for over 40 years. With their selection of soft serve ice cream mixes, yogurt mixes, and milkshake mixes, you can be sure to delight customers and keep them coming back for more! Frostline offers all of the classics like chocolate and vanilla and they also pay attention to the newest trends by offering flavors like salted caramel and pumpkin spice.
Shelf-Stable Ice Cream For Special Diets
Frostline is dedicated to delivering sweet treats to people of all backgrounds and dietary needs. Their soft serve mixes come in options like lactose-free, gluten-free, cholesterol-free, kosher, and low-fat. This means that just about everybody can enjoy a bit of sweet indulgence!
Reduce Costs Without Sacrificing Flavor
Frostline's shelf stable ice cream mix allows you to save valuable cold storage space as well as cut operating costs. Since you won't have to store large volumes of cold products, you'll save substantially on your energy consumption. Additionally, these dry mixes mean that you won't have to worry about the ever-changing costs of dairy products or the price of shipping with water weight. These soft serve dry mixes were already perfectly sweet on their own, but they're even sweeter when you consider the big picture!
Have a look at our selection of mouthwatering Frostline frozen treats and see how you can indulge customers and please your budget!
Frostline Best Sellers



Frostline D456-C4000
6 Lb. Non-Dairy Salted Caramel Soft Serve Ice Cream Mix Bag (6/case)
Out of Stock



Frostline Categories