Fantastik® Cleaning Products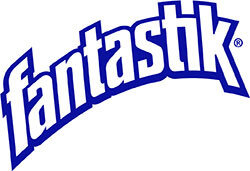 Fantastik® by S.C. Johnson is a line of cleaning products formulated to get surfaces sparkling clean! You'll find that Fantastik has a cleaning solution for every part of your home or business. From heavy-duty degreasers designed for ovens and grills, to effective multi-surface disinfectants for general-purpose sanitizing, Fantastik has it all!
The company behind Fantastik has been changing the face of cleaning solutions for over 130 years. That amount of experience lends itself to a level of expertise and innovation that can't be beaten.
Ingredient Transparency
S.C. Johnson is always transparent with all of their products' ingredients, including those found in Fantastik. Each ingredient is carefully evaluated to determine its impact in regards to human health and environmental safety. The people behind Fantastik want consumers to always be informed about the products they're trusting to clean their homes and workspaces.
The Power To Tackle Any Job
Bringing Fantastik into your cleaning routine will help you promote healthier areas and create a more appealing space. Fantastik kills 99.9% of viruses and bacteria on non-porous surfaces like stainless steel, aluminum, chromic, acrylic, fiberglass, and leaves a pleasant scent in its wake.
Check out our selection of Fantastik products and see how you can reduce cleaning time and increase health outcomes in your home, restaurant, or commercial workspace today!
Fantastik Best Sellers

Fantastik Categories