EmberGlo Commercial Charbroilers & Steamers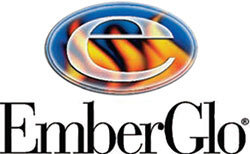 EmberGlo, a division of Midco International Inc., is a manufacturer of premier charbroilers and steamers for your commercial kitchen. Catering to unique menu needs, EmberGlo offers a selection of kebab charbroilers that provide an authentic outdoor charbroiled taste while maintaining their delicious natural flavors and juices. EmberGlo gas charbroilers give you unprecedented control over the flame with their Flaretrol® control system, allowing you to more easily manage flare-ups and get consistent cooking results.
Here at GoFoodservice, you can find any EmberGlo charbroiler you need to achieve grilling perfection in your restaurant. Browse our selection of EmberGlo charbroilers and steamers below and contact our customer service team to add mouthwatering burgers, chicken, and more to your menu today!
EmberGlo Best Sellers
EmberGlo Categories