Edlund Portion Scales & Kitchen Equipment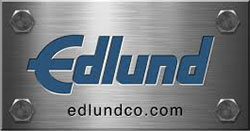 Edlund has been redefining innovation in the commercial kitchen equipment industry for over 90 years! With kitchen and portion scales that have won best in class 11 times, you can trust that you're getting the quality kitchen equipment you need.
In order to keep up with today's operations and take them to the next level, Edlund manufactures a wide variety of kitchen prep equipment including meat slicers, vegetable cutters, can openers, and knife sharpeners that has been repeatedly recognized for their excellent design.
Best Sellers By Edlund
34 oz Rotating Dial Metric Portion Scale, Oversized
10,000g Rotating Dial Metric Portion Scale, Oversized
2,000g Rotating Dial Metric Portion Scale, Oversized
5,000g Rotating Dial Metric Portion Scale, Oversized
1,000g Deluxer Rotating Dial Metric Portion Scale, Oversized
32 oz Deluxe Rotating Dial Portion Scale, Oversized
5 lb Rotating Dial Portion Scale, Oversized
25 lb Rotating Dial Portion Scale, Oversized
Edlund Categories