EasyFlex Gas Hoses & Connectors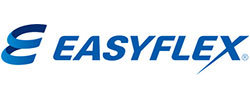 Do you own some reliable and effective gas equipment? Then you might want to invest in the best EasyFlex gas hoses and EasyFlex connectors. The right EasyFlex connection will reduce the risk of a gas leak and will also help to ensure that efficiency standards can stay as high as is possible. Regardless, you will find that no matter what you are looking for in terms of gas transportation accessories, EasyFlex gas hoses & gas connections will be more than capable of making sure you can get a safe professional and easy to use solution.
Just take a look at what we have waiting for you here with EasyFlex gas hoses & EasyFlex gas connections, so you can easily make your gas usage within the workplace a whole lot safer. With numerous choices from EasyFlex, you can plug up those gaps and improve gas safety standards throughout the workplace. Regardless of the issues that you face, EasyFlex gas hoses & EasyFlex gas connectors makes it incredibly easy for you to save any problems gas leaking problems in the future. Why let your business be at risk with the wrong kind of gas equipment? Using the easy and effective tools provided by EasyFlex, you can make sure that you no longer have any issues with gas fittings.
Don't let gas to become a drain on finances: secure your gas usage accordingly with the help of EasyFlex gas connectors & gas hoses. If you are in need of any other help or information about safe gas systems or which of our commercial systems will make the most sense for you, then feel free to contact our team here at GoFoodservice for more information and advice.
EasyFlex Best Sellers
EasyFlex Categories