Dynamic Mixers & Food Prep Equipment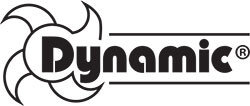 At GoFoodservice, we are proud to only work with brands who we can fully trust to deliver the best standard of product. Part of this comes from our choice to work with brands who we know have a long-standing reputation in the industry. It's why we are so proud to work alongside Dynamic. They are among the most popular food service equipment developers around; masters of making the often arduous and stress preparation of all of your foods so much easier. With a growing list of different products to pick from since they arrived on the scene in 1964, Dynamic has always boasted a credible, extensive range of products designed to make your life easier. If you would like to see how Dynamic could make the lives of all of your staff a bit easier, take a look at our options that are waiting for you here from Dynamic.
Dynamic is all about making a big difference to your business, and this comes from the fact that they deliver an eloquent, impressive range of different products all aimed at making your operational life a little easier. If you want to make sure that you can get even more lifespan from a presently owned piece of Dynamic hardware, too, you will find that we have numerous parts for you to pick from. This will allow you to easily and effectively keep all of your hardware operational for even longer, making sure that you get even more value again from your purchase.
Quality Commercial Food Service Equipment from Dynamic
If you would like to make sure that your staff can work without any issues, then it pays to invest in some new equipment from Dynamic. From new immersion blenders to cutters, choppers, slicers and salad spinners, you will find everything that you need waiting for you here from one of the true experts of this craft. Don't settle for second best: make it easier for you and your staff to get the job done with the help of an impressive and immersive range of tools from a leading food-service producer.
Dynamic Best Sellers
Dynamic Categories