Durable Packing International Food Packaging Products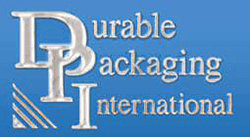 Durable Packaging International (DPI) is a company that specializes in the manufacturing and distribution of packaging products. The company was founded in 1946 and is based in Wheeling, Illinois, USA. DPI produces a wide range of packaging products, including aluminum foil containers, plastic containers, foam containers, deli paper, and catering trays.
The company serves a variety of industries, including food service, food processing, industrial, medical, and retail. DPI's products are designed to be durable, affordable, and sustainable, with an emphasis on reducing waste and minimizing environmental impact.
The company has a network of distribution centers throughout the United States, ensuring the timely delivery of products to customers. Additionally, DPI is committed to providing high-quality products to fill the needs of a variety of food service operations, making them a go-to source for foil, plastic, and paper products.
DPI Best Sellers
DPI Categories