Disco Commercial Cleaning Products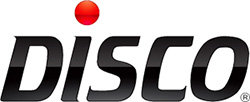 It all started in 1967 as Dave's International Specialty Company, now known as Disco. For over two generations, Disco has manufactured quality foodservice products such as grill bricks, griddle screens, and many other essential cleaning supplies. With a manufacturing and distribution facility located in McDonough, Georgia, Disco aims to provide foodservice cleaning needs and more for any restaurant, diner, or bar all across the United States. Disco is also a leading supplier of fryer filters, all of which are proudly made in the U.S.A. for every major commercial fryer brand on the market. Disco was acquired by Cellucap Manufacturing in 2011 and now offers over 500 items!
Fryer Filtration And Purification You Can Trust
Some of the most popular Disco products that GoFoodservice offers are fryer filtration media and oil purification powder. These products give your fried foods a better taste while also extending the life of the oil. Plus, Disco's oil purification powder reduces smoking and free fatty acids, bringing a touch of health to your fried food endeavors.
Disco's fryer filters come in a variety of shapes and sizes so that you can find the perfect fit for your commercial fryer no matter which brand you use. All of Disco's filters are easy to use and will keep your customers craving your delicious fried foods like never before!
With Disco products you can be sure you're getting quality foodservice cleaning supplies and fryer filter media with every purchase. Check out our assortment of Disco products to see how Disco can make a difference in your commercial kitchen.
Disco Best Sellers


Disco BR20
13 Lbs FilterBrite™ Fryer Oil Purification Powder


Disco D1820E5
Fryer Filter Media, Envelope, 20 1/2" x 18 1/2" (100/case)

Disco D1722E4
Fryer Filter Media, Envelope, 22 1/2" x 16 3/4" (100/case)


Disco D1430S4
Fryer Filter Sheet, Paper, 30 9/16" x 13 7/8" (100/case)
Out of Stock
Disco Categories