Wilbur Curtis Beverage & Coffee Equipment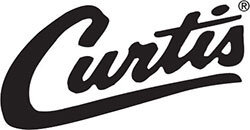 A family-owned and operated company, Wilbur Curtis has been delivering industry-leading commercial coffee machines for over 80 years! Known for their commitment to quality, innovation, and customer satisfaction, Wilbur Curtis offers an extensive range of products designed to meet the needs of businesses large or small, from C-Stores to hotels. Eight decades of experience have allowed Wilbur Curtis to continually refine their manufacturing processes and bring you the best coffee brews in the industry while maintaining the precise quality and durability that makes them a trusted choice for food service professionals.
Wilbur Curtis understands that consistency is paramount in the food service industry. To ensure reliable performance, their equipment undergoes rigorous testing and quality checks at every stage of production. The use of high-quality materials and components, combined with meticulous craftsmanship, results in coffee brewers that can withstand the demands of a bustling commercial environment. Wilbur Curtis takes pride in their equipment's ability to deliver consistent, flavorful, and high-quality coffee cup after cup, enhancing the overall coffee experience for both customers and baristas.
Understanding that every establishment has unique requirements, Wilbur Curtis offers a comprehensive lineup of coffee brewing equipment to suit a variety of needs. Their portfolio includes a wide range of coffee brewers, allowing you to choose from batch brewers, single-cup systems, and satellite brewers. For those seeking the perfect grind, Wilbur Curtis also offers precision coffee grinders that deliver consistent results. Additionally, their tea brewing equipment caters to the increasing demand for high-quality iced tea offerings.
Wilbur Curtis has continuously pushed the boundaries of innovation in coffee brewing technology. Their commitment to staying at the forefront of industry advancements has led to the introduction of cutting-edge features and technologies in their equipment such as the first satellite coffee brewers, cappuccino machines, and nitro coffee dispensers. From digital controls that provide precise brewing parameters to thermal brewing systems that maintain optimal flavor extraction, Wilbur Curtis strives to enhance every aspect of the coffee brewing experience. The incorporation of advanced filtration systems ensures clean and great-tasting coffee, while energy-efficient designs underscore their dedication to sustainability.
If you're in search of Wilbur Curtis coffee equipment and accessories, you can find a wide selection of their products here at GoFoodservice. Our user-friendly shopping experience allows you to browse through various models, compare specifications, and make informed purchasing decisions with the help of our knowledgeable customer service team. With GoFoodservice's commitment to quality and customer satisfaction, you can trust that the Wilbur Curtis equipment you find here is genuine and backed by reliable support. Whether you're looking for coffee brewers, grinders, or tea brewing equipment, GoFoodservice can be your one-stop shop for all the Wilbur Curtis commercial coffee equipment you need to craft the perfect brews to get people started on their day.
Curtis Best Sellers
Curtis Categories