Crisco Products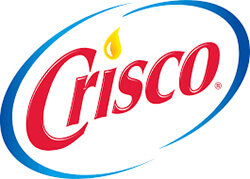 From their humble beginning in 1911, Crisco has changed the way we cook food in our kitchens both residentially and commercially. By creating a light-tasting shortening from plant-based oils, Crisco revolutionized the way our food tastes. Crisco oil and Crisco cooking spray have enhanced frying, sautéing, grilling, and baking, making each more flavorful and efficient than ever before.
Continuing their innovation, Crisco now offers a wide range of products including baking sticks, alcohol-free non-stick cooking sprays, liquid butter alternatives, and heavy-duty frying oils to enhance your menu. Crisco oil gives fried foods that irresistible golden crisp while pan-seared foods become infused with Crisco's rich flavors that enhance the dish's natural taste. These oils also reduce cost by requiring less frequent changes. Crisco products maintain their flavor at high temperatures and resist scorching and burning which reduces waste and increases positive output in your busy kitchen. Additionally, much of the Crisco oil and other products are kosher and gluten-free which allows you to cater to more customers with dietary restrictions.
Whether you're frying, sauteing, or grilling, Crisco has a selection of strong performing products that give you best-in-class flavor. Browse our selection of Crisco cooking spray, oil, and other Crisco products and stock up on your essentials today!
Crisco Best Sellers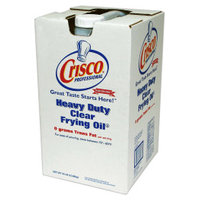 Crisco Categories