Cofrimell Commercial Drink Dispensers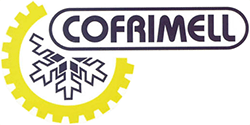 With over three decades of experience in the industry, Cofrimell is one of our most popular and commonly used partners. At GoFoodservice, we are proud to work with a team who are so well-known for their work in the beverage dispensation industry. We work with this company on a regular basis to help them produce a very impressive standard of refrigeration. Not only will you find that they are among the leaders in the refrigeration industry but they produce all manner of useful products that can make the lives of your staff so much easier in the workplace.
With the offers and services that they provide, we make it easy for you to find some very reliable and useful pieces of hardware. Known for their impressive functionality and modern designs, using Cofrimell would make a lot of sense for any business which wants to make a big difference to the quality and consistency of their presentation across the board. So, for more help in making the right choice, we recommend that you choose to take a look at the numerous offers we have here. With top quality drink dispensers, slushy machines and various other dispensers built for breakfast, you should find it very easy indeed to make some big changes to how your workplace handles its beverages.
Recognized as one of the best producers of drink dispensers, Cofrimell makes it very easy for you to start making better decisions about the workplace. Pick up some of the best equipment found in the city of Rome today, as we make it easy for you to get access to the best Cofrimell equipment at excellent prices Not sure what you might want or need to make life easier? Then let us know. Our team can help you find the perfect products today!
Cofrimell Best Sellers
Cofrimell Categories