Chef & Sommelier Glassware, Flatware & Dinnerware by Arc Cardinal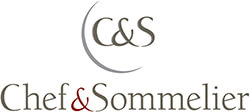 Chef & Sommelier by Arc Cardinal brings you collections of glassware and dinnerware that combine elegance, superior materials, and artistic creativity for your tables. Created by collaborating with master chefs and sommeliers, Chef & Sommelier glassware brings out the best of fine dishes and wines. Every artist needs a way to showcase their creations and fine dining establishments are no different. Chef & Sommelier glassware lets them do exactly that.
Innovations such as their effervescence plus and sheer rim technologies enable Chef & Sommelier glasses to enhance the aroma of wines and ensure a burst of bubbles from sparkling varieties. Chef & Sommelier glasses are even custom-tailored based on their use. For example, Cabernet, Port, and Bordeaux glasses each have their own distinct shape to allow guests to experience each wine in a way that dances every flavor and note under their nose and across their palate exactly as it's meant to be experienced. This allows for a more indulgent and immersive experience that will please even the most experienced wine connoisseur.
If you're looking to give your guests a five-star experience that will tantalize their tastebuds, be sure to shop our selection of Chef & Sommelier products. We can help make your business one of the finest in town!
Chef & Sommelier by Arc Cardinal Best Sellers








Chef & Sommelier by Arc Cardinal Categories