Cargill Food Products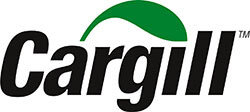 Cargill Food Products are synonymous with quality, value, and sustainability in over 70 countries. For over 150 years the name Cargill remains true to the vision of founder W.W. Cargill to help farmers prosper, connect global markets and bring superior food products to consumers. Cargill is a pioneer in the advancement of how food and agriculture work side-by-side and will continue to shape that in the 21st Century and beyond.
The Cargill Food Product portfolio is extensive and famous in the foodservice industry with brands including Ambrosia Chocolate and Cocoa, Cedar Canyon Prime Rib Patties, Crisco Professional Shortening and Oils, Master Chef Frying and Salad Oils, Sterling Silver Premium Meats, Sunny Fresh Egg Products, and Truvia Sweetener Products. And now we at GoFoodservice Restaurant Equipment and Supplies are happy to share Cargill's range of high-quality salts with you.
Cargill is a highly trusted supplier of salts to both the food manufacturing and service industries. Their portfolio of salts includes only the finest core ingredient of granulated salts, specialty flake salts, a full line of purified & gourmet sea salts, as well as other ingredient systems and sodium reduction products. At Go!Foodservice Restaurant Equipment and Supplies, we are proud to bring you and your establishment Cargill's bulk range of salts. In paper-lined bags ranging from 25 to 50 lbs, we offer the Cargill's salts range in Purified Sea Salt, Kosher Pretzel Salt, Alberger® Topping Flake Salt, Alberger® Shur-Flo Fine Flake Salt, Extra Coarse Sea Salt Topping, Top-Flo Plain Salt, and of course High-Grade Iodized Salt.
You might be asking what Alberger® salts are from Cargill. Alberger® brand flake salts, exclusively made by Cargill, are minute, crystal-like grains created from a process that forms a hollowed-out pyramid shape, unseen to the naked eye. These crystals with a sizeable surface area (compared to other salt varietals) and low bulk density provide a superior adhesive to foods, mixing, and solubility when compared to the more common cube-shaped granulated salts. Furthermore, because of their rapid solubility, it also gives Alberger® Salt a unique flavor burst when used on the tops of foods. Alberger® brand flake salts are available in a wide variety of granulation sizes with and without flow agents.
Alberger® salts are particularly suited to crackers and breadsticks, baked goods, spice blend concoctions, curing meats, pickling, cheeses, and for any other seasoning purposes where you want coarseness and texture to emerge. Whether it's for the kitchen, the bar, or at individual tables, the Cargill Food Product Range of salts are ideal for your establishment's next big sitting. Contact us at GoFoodservice Restaurant Equipment and Supplies today to get stocked up on all your Cargill salt needs.
Cargill Best Sellers
Cargill Categories