Busy Bean Coffee & Coffee Equipment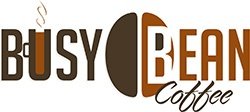 Busy Bean Coffee manufactures specialty coffee equipment for the foodservice industry, providing them with profitable specialty coffee programs that draw in customers and keep them coming back. Since 2014, Busy Bean Coffee has provided hotels, restaurants, cafes, and bakeries with coffee equipment such as espresso machines and cold brew coffee machines, allowing businesses to keep up with trends in the industry at economical costs.
Busy Bean Coffee also has a selection of gourmet whole coffee beans and cappuccino mixes to deliver specialty coffee blends that drive customers to come back day after day for their favorite caffeinated hot beverages. Browse our selection of Busy Bean Coffee products and discover how you can tap into one of the largest beverage markets in the world and make it a staple of your business.
Busy Bean Coffee Best Sellers






Busy Bean Coffee Categories