BSG UV Air, Ice, & Water Disinfection Products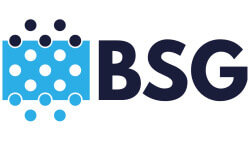 BSG formerly known as BioZone helps prevent odors, ice machine slime, and other micro-contaminates through chemical-free, natural cleaning; BSG UV is the global leader in ultraviolet light for industrial and commercial applications. With their focus and commitment to science, safety, and customer satisfaction, BSG's patented UV disinfection is the talk of the food service, hospitality, healthcare, and industrial industries.
BSG UV Ice Machine Sanitization
Lower cleaning schedules, maintenance costs, and health risks by installing an IceZone system into your existing or new ice machine. With a simple installation that takes less than 30 minutes by a certified service technician, you can rest easy knowing that you're better protected against mold, biofilm, bacteria, viruses, and other contaminants.
BSG Air & Room Sanitization
Keep your restroom, gymnasium, smoking area, or hotel room odor, smoke, and chemical free with these handy ceiling or wall mount systems. There is even an industrial unit that is ideal for quick odor removal in unoccupied areas.
BSG Best Sellers


BSG IZ-X-30
IceZone Ice/Water UV Sanitation System
Out of Stock



BSG MPZ-II
UV Air & Room Sanitization Odor Control System, Small Single Closet
BSG Categories