Ball Recyclable Aluminum Cups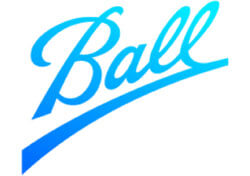 Sure, here's an updated version with the additional information included:
Ball is a leading manufacturer of high-quality canning products and home-preserving supplies. Founded in 1884, Ball has a long history of providing home cooks and professional chefs with the tools they need to create delicious and nutritious food that can be enjoyed all year round.
Ball's extensive product line includes canning jars, lids, bands, canning tools, and more. Recently, Ball's aluminum cups have become a big hit for commercial and consumer events. Made from 100% aluminum, these cups are not only recyclable but also keep drinks colder, and longer, providing a great user experience.
One of the unique selling points of Ball is its commitment to innovation and quality. Ball has been a leader in the canning industry for over a century and continues to invest in research and development to create new and improved products. Furthermore, Ball products are designed to meet the highest industry standards to ensure that the food you preserve is safe and delicious.
Overall, Ball is a trusted and reliable partner for home cooks and professional chefs, providing high-quality, innovative, safe, and eco-friendly products.
Ball Best Sellers
Ball Categories