Axis Commercial Food Equipment by MVP Group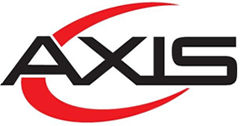 For over four decades, Axis has served as one of the most effective and reliable companies in the market. They are known for providing a superior quality of the product that takes care of even the most stringent of quality concerns. With every product built to last and offer a genuine assistant to dealing with any kind of preparation, from grinding up that meat to slicing the veggies to go with, this is the perfect place to start with.
A highly organized company that is known for being part of the MVP Group, Axis is known for anything other than its consistency in output. The hard work and commitment that goes into their equipment are second to none and it's a reason why they tend to get investment from everyone from local churches to conglomerate fast-food chains.
When it comes to effective and strong food equipment, Axis can serve as the ideal place to start. Obviously, the quality of your output depends on both the ingredients used and also the quality of the equipment used to make the preparation possible. With Axis food equipment, you get access to brilliant quality solutions for everything from countertop convection ovens to gyro machines, mixers, processors, and meat grinders.
Whatever you are looking for to innovate and strengthen the collection of equipment you can work with to make wonderful meals, Axis can assist. With an in-depth collection of equipment, Axis ensures you get 40 years' worth of craftsmanship, quality, and safety.
Axis Best Sellers
Axis Categories