What's Trending? Top 5 Food Service Trends for Restaurant Equipment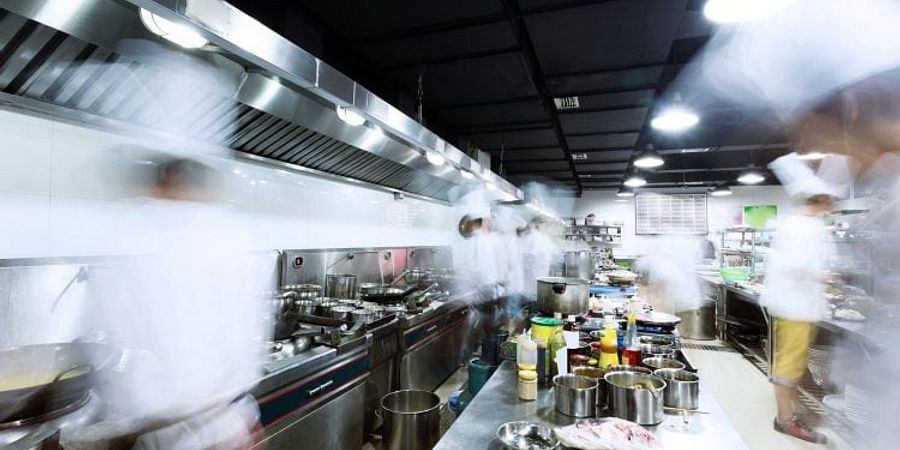 Running a restaurant is not easy. It's an $800 billion industry and one that is only going to grow in the years to come.
Keeping up with the demands of customers and the trends of the food service business can be hard work. Not to mention expensive.
Being able to tell the difference between a food fad and a food phenomenon is important, as investing in new commercial kitchen equipment is not a simple or cheap process. Often you will also have to scrap something else to make room.
This could lead to dropping items from the menu and run the risk of unsettling the solid customer base you have built.
Keep reading to find out the top five food service trends for 2019, and be ready for the next generation of food needs to keep your customers happy and your numbers growing.
1.Multi-Functional Water Dispenser Units
Tap water is not profitable. For a long time, the food industry has been seeking how to make money from water.
The new range of fancy machines has made this possible by offering everything from still and sparkling water to water at a range of temperatures from extra cold to extra hot. Some even offer flavorings through a built-in syrup dispenser.
With people being more health conscious than ever finding a way to monetize water consumption was a must for many restaurants.
Will that come at a detriment to soda machines? Maybe, but when space is of a premium sacrificing one soda machine for a water dispenser that combines four or five drink options into one unit is a risk worth taking.
2. Automation
People want automation because it makes things easier. It makes processes more streamlined while offering an all-around performance improvement. This applies as much to the food sector like any other.
One of the big food trends 2019 will bring is the increased demand for automation. On the kitchen side, this will include automation of simple and repetitive tasks such as napkin folding or the wrapping of chopsticks and other utensils. It would also apply to the more business related process such as inventory management and ordering.
From the customer sid,e people want to automate their ordering process, or perhaps drink refills. Not to the point where human interaction is eliminated but rather optimized. Payments and automated tip calculations is also a big hit with a lot of people.
Selecting either non, or a predefined percentage makes tip giving easier and when automated means tips can easier be spread across the entire catering staff as a whole.
3. Data Capture and Analytics
Data and analytics are hot in the business right now, and current food service industry trends are pointing to a continued rise in the importance of analytics for the food sector.
Tracking machinery and equipment temperatures, oil usage and disposal quantities, all of this information can be gathered and interpreted to help not only save costs but improve the overall efficiency and performance of the restaurant.
The same applies to the customer side of the business. What is being ordered and when? What are the peak times and cycles for certain things? When these questions are asked, and the data gathered answers, the correct business adjustments can be made.
4. Compost and Recycling Units
With up to 10% of all food within a restaurant being rejected before it even reaches the consumer, there is a lot of space for more professional waste management.
One of the best new restaurant trends predicted for 2019 is an increase in the number of compost and recycling units based on the premise.
By introducing such machines, restauranteurs will not only be confronted by the amount of food that is being wasted - up to 40% of food is lost to waste in the US - but they will be forced to make adjustments to their process in order to reduce the amount over time.
5. Customer Facing Kitchen Aesthetic
One of the restaurant trends that has been growing for a while is the open plan kitchen. The kind of place where the cooking is not done behind closed doors but out in the open for all customers to see.
With this comes a growing demand for a more pleasing equipment aesthetic. People don't want to be eating and starting at large and bulky commercial machines. 
One of the fastest growing food service trends is the investment in more attractive machinery which removes the clinical and often clunky nature of professional kitchen equipment and makes them look more homely.
This also extends into matters of color coding and adopting certain colors for certain kitchen areas or courses, making it not only attractive but easier for people to associate things with their respective places.
Keeping Up With Food Service Trends is Important for Longevity
You could get away with thinking that restaurant trends are nothing that important. That if you have a solid and loyal customer base, you don't need to be overly concerned about the current fads.
However, unless you are a large and established brand that could be a damaging move. For many small or local business following the food service trends is a must in order not only to grow but to survive.
That being said, you need to play it smart. You do not need to adjust for all five of the trends mentioned above, that would be a large expense with a high risk of failure. The trick, as with any business, is to know your industry and to understand the wants and needs of your customers.
If you are able to say what your customers like and want you can work out what the new restaurant trends are going to be for your specific foodservice sector and make the necessary adjustments.
Comments
Thank you for sharing a great blog for reader
Share This!