Top 15 Frozen Drink Machine Recipes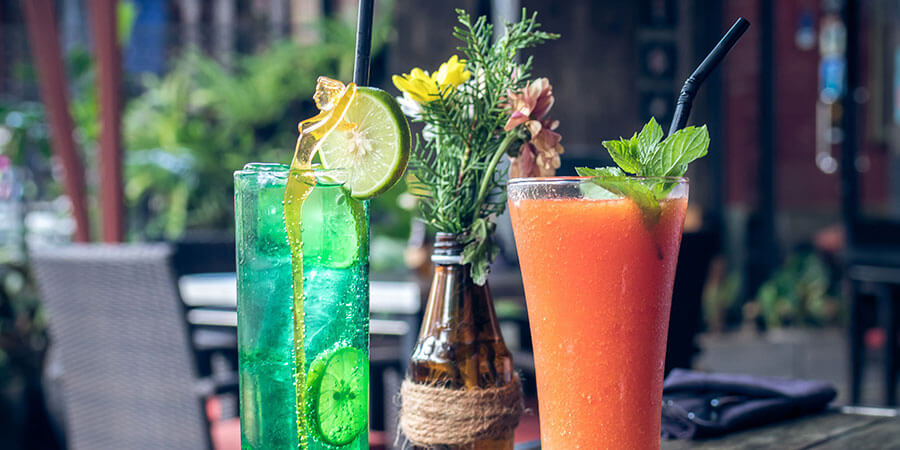 You're ready for the hot weather and you can't wait to make sure that you get our customers what they want. But...how do you do that? Maybe you've got the Frozen Beverage Dispensers in place and you're full of energy, but have you got the best-frozen drink recipes? If not, we do!
Keep reading for some of the best recipes fit for your frozen drink machine you're likely to read anytime soon…
Why We've Compiled These Recipes for Frozen Drink Machines
It's hard to make sure that you keep things unique when it comes to developing a menu of alcoholic drink recipes for frozen drinks and mixed cocktails. So it's normal to want a little help and guidance with regard to recipe preparation.
To steer you in the right direction, here are the top 15 recipes for frozen alcoholic drinks to take a look at. With these recipes and the right Frozen Drink Machines on hand, plus a little culinary creativity, you'll be well on your way to wowing your customers and giving them the level of service they both expect and deserve.
Preview Our Non-Alcoholic and Alcoholic Drink Recipes for Frozen Drink Machines
Here's an overview list of our 15 top commercial frozen drink machine recipes to try. Some are alcoholic and others are virgin so there's something for everyone!
Frozen Coconut Pineapple Margarita
Frozen Sangria
Watermelon Lime Margarita
Boozy Strawberry Lemonade Vodka Slushies
Lime Margarita
Liquor Shots Per Bottle
Mango Julius Mocktail
Virgin Miami Vice
Bushwacker
Frozen Peach Champagne Cocktail
Pineapple Coolers
Triple-Layer Pina Coladas
Toasted Frozen Coconut Mojito
Frozen Negroni
Frozen Lime Margaritas

Check out the below infographic to read through the corresponding frozen alcoholic drink machine recipe for each of the above drinks! Whether you opt for our frozen drink machine margarita recipe or even one of our frozen mocktail recipes, you are sure to wet your customers' whistles – and maybe even order multiple rounds!

The Best Frozen Drinks Call for the Best Frozen Drink Machines!
Now that you've seen the kinds of drinks you can serve to increase your customer experience and turn drop-ins into regulars, the question remains as to what you're going to be serving first and how you are going to take these alcoholic frozen drink recipes your own.
Of course, having the right Frozen Drink Machines at your service will help you make sure that you move to the top tier of serving your customers perfect pours every time.
Share This!